Book Group Resources to Strengthen Discipleship
Book Group Resources to Strengthen Discipleship
Book groups are a great way to dig deeper into specific topics while creating lasting friendships. When you decide to read one of these NavPress titles together in a group, we have leader resources to help you organize the details, set a plan for facilitating the discussion, and suggest ice breakers, questions, and activities to make the experience truly memorable. Whether you have years of leadership experience or simply a desire to learn, practice, and discuss a topic on spiritual formation, you can trust our resources to help.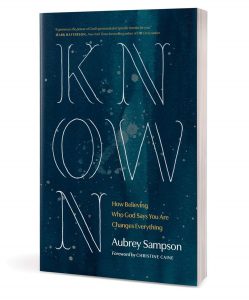 Known by Aubrey Sampson
Known invites you to understand and embrace what it means to be created and named in the image of God. In the process, it will ignite a passion to speak life-giving names over others, to bless them through the power of the Name that is above every other.
With vulnerability and humor, Aubrey Sampson shows you what it means to be powerfully and personally made and named in the image of God. Everything changes when you believe this incredible truth: You are known by God.
Learn more about the book here.
Access the leader's guide here.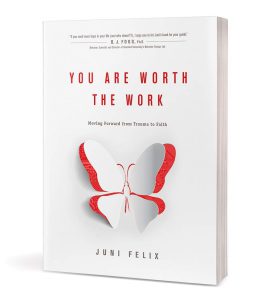 Juni Felix is a triumph—a survivor of profound trauma, a Behavior Design Teaching Team member of renowned Stanford University professor Dr. B. J. Fogg's Behavior Design Lab, and a Tiny Habits Coach. She begins her book with these words to encourage every recovering person to design a path toward hope, peace, and joy. By combining the science of Behavior Design with faith, she equips you with a proven method that works: Tiny Habits, a fun and surprisingly simple system that reprograms your mind toward faith that offers freedom from the wounds of your past. In this accessible book, she offers a vision of living faith by practicing Tiny Habits that build on each other and reward us with tiny victories and celebrations along the way.
Learn more about the book here.
Access the leader's guide here.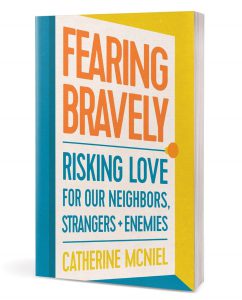 We are people of the Kingdom. Fearing Bravely teaches us that we have nothing to fear. Instead, we can respond to our fear problem with a brave love that emerges from choosing to let our fear of God overcome our fear of everything else.
Catherine McNiel writes with conviction, wisely guiding us to recognize our fear and, with God's help, not let it limit us to love courageously all who are among us.
Learn more about the book here.
Access the leader's guide
here
.