Become a Seeker Like St. Ignatius
Become a Seeker Like St. Ignatius
NavPress seeks to equip and empower everyday followers of Jesus to flourish in their faith and impact their community. This theme of discipleship and disciplemaking is in every book we publish.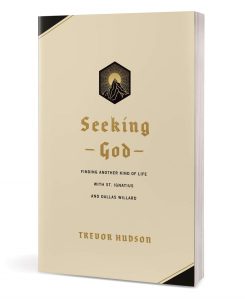 Is your faith a bit stale? Another kind of life is available.
Profoundly influenced by his three decades of experience guiding people through the Spiritual Exercises of St. Ignatius and his long friendship with Dallas Willard, Trevor Hudson gives you a practical tool kit for your seeking journey. Each chapter invites you to experience the crucified and risen Christ.
Start listening to Seeking God now!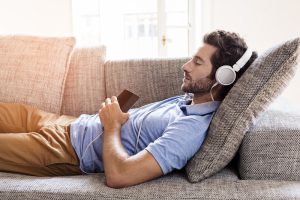 For a limited time, you can download the Seeking God audiobook. Just fill out the form below!
When you join the NavPress email list, you receive:
– The latest news about Bibles, Bible studies, and books
– Free, inspiring downloads
– Resources (many free) to facilitate group discussions
And we won't bombard you with emails or share your information! You'll get practical and relevant resources to strengthen your walk with God and equip others to do the same.
More Contemplative Resources to Strengthen Your Faith
Streams in the Wasteland by Andrew Arndt
What can the desert fathers and mothers teach us?
The desert fathers and mothers found a way to live radically, humanly, and beautifully in a spiritually desolate and confusing time. They were seeking a pure heart, stripping away everything in their lives that did not serve the purpose of love and destroying everything in their hearts that blocked or hindered the flow of the love of God in their lives. Their goal? Love. Streams in the Wasteland is for all those who thirst for a better way—the radical way of Jesus amid the desert of our age.
The Message Prayerful Reading Bible
Slow down and connect with God.
The Bible in contemporary language is placed here alongside the ancient Christian practice of lectio divina, or sacred reading. Learn the practice with 150 guided reflections, then enjoy putting prayerful reading into practice, with ample space for journaling your observations, reflections, and prayers on high-quality paper.