April 4, 2018
Let the Light Back In
Let the Light Back In
It's difficult to comprehend how truly tragic the circumstances are, and yet I am hopeful. There is light peering through this darkness; the darkness that impotently attempts to snuff it out. It shall not succeed.
HELLO, MY FRIEND.
I see you. I see the pain you're in. I know that darkness. We all find ourselves in that place at times. And for some of us, those times come more often than we'd like.
Doubt, darkness, and pain are an unholy trinity I know only too well. These three adversaries have dominated the landscape of my soul for too long. They have been my companions, though not the sort I long for. They are draining and devour any sense of hope I might have.
At least that's how it seems. In the midst of the darkness, it can be easy to miss the truth.
Those words at the top of the page? I penned them in the aftermath of a shocking and excruciatingly sad event. They were not easy words to write. They were not easy to believe. But the belief behind them, no matter how fragile, launched me on a journey of understanding what truly lies beneath doubt, darkness, and pain.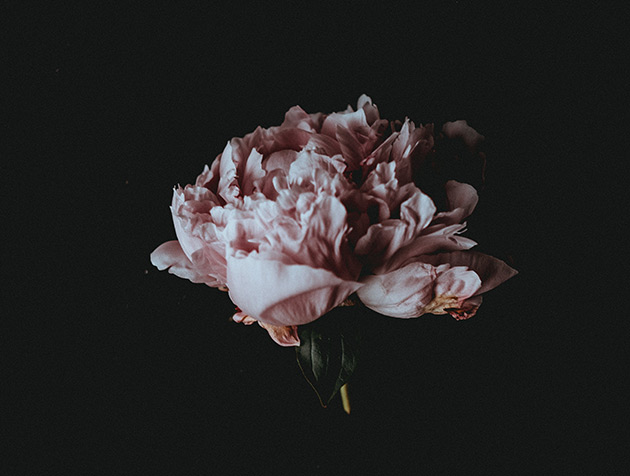 Doubt has many layers, and, for me, the foundational layer has always been about my worth to God. I doubted God's love for me, which meant I tried harder to please him. I was a morally good person, a solid student, a model citizen—and a missionary to China and Central America, giving precious years of my life in service to his cause. Surely he would find me worthy and love me.
But as I dug deeper into my doubt, I found that at its foundation was not only my view of God but also my view of myself. I seemed to think that God was an angry deity with exceptionally high expectations and that I was fundamentally flawed. How could I ever please him? Of course I doubted God's love—I found it difficult to believe that I was lovable.
And yet after I searched and studied, read and prayed, I learned a miraculous truth: I am already counted worthy. God doesn't look at me with disgust or disappointment. He doesn't see me as fundamentally flawed. Nothing I can do will alter God's view of me. Nothing. Because he made me, I will always be loved, precious, and fully worthy in his eyes.
Once I understood this—and chose to believe it—my view of myself and of God changed. Doubt was dispelled as I grasped the truth: His kindness is never ending, and his love is never failing.
Looking into doubt, instead of running from it, has brought about the sweetest fruit my soul has ever tasted.
I journeyed into the land of darkness—and how vast it is. In Scripture, literature, pop culture, and science, darkness occupies an incredible amount of time, space, and energy. In my life, darkness primarily manifests as inky black sorrow blanketing my soul or as the fierce lion of anxiety clawing at the door. I ran from doubt, but I hid from darkness. I hid under a blanket of denial, cocooning my sadness, while the wild, untamed darkness prowled outside my defenses.
But denial and hiding didn't work. The darkness began to overwhelm me. Something had to change.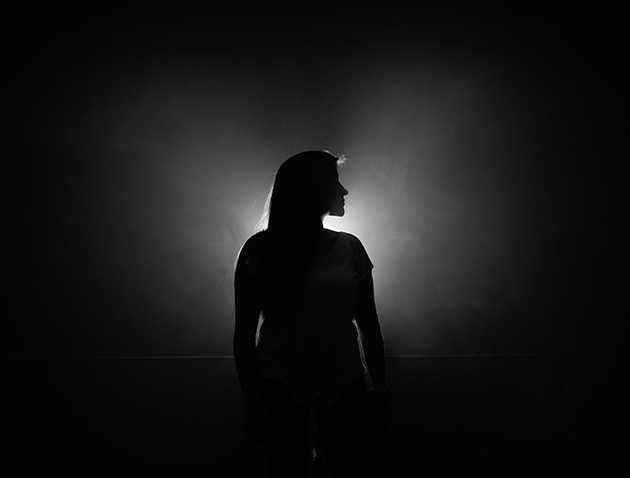 In both faith and utter desperation, I pulled off the blanket and looked directly into the black. I laid down my attempts to control the darkness and chose to face it alongside the only one strong enough to defeat it. Did I really believe this darkness had the power to overtake the light? Did I honestly accept as true that there were corners of the earth or chambers in my soul God couldn't penetrate? If I believe his Word, then I know the answer.
If I say, "Surely the darkness will hide me and the light become night around me," even the darkness will not be dark to you; the night will shine like the day, for darkness is as light to you.
Psalm 139:11-12, NIV
The absoluteness of darkness is an illusion. It is not all-encompassing. It is not greater than the light. Behind the veil of darkness, my Savior stands, his light emitting warmth, security, and love. God is both beyond the darkness and with us in the darkness. He doesn't leave us, no matter where we go. We see this in Exodus 20:21 when "Moses approached the thick darkness where God was" (NIV). When we choose to grasp our Savior's hand in the midst of the darkness, his light steps in. And the darkness must flee when the light invades.
Looking deeply into this darkness has enabled me to see Jesus. With his light ever present, no dark night should remain fully black. Darkness is no longer a monster I hide from; it is now a sweet invitation to draw closer to the light, my Jesus.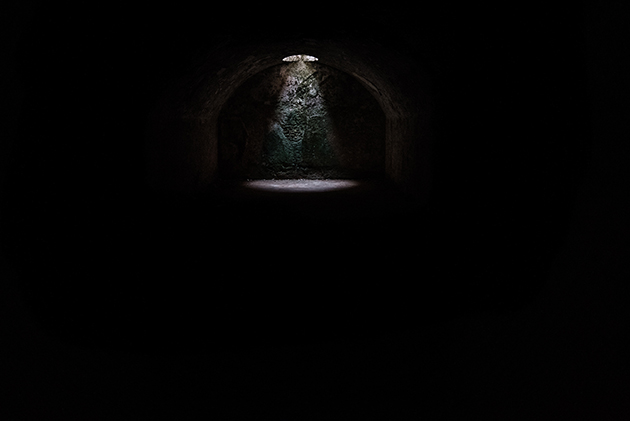 But more troubling than doubt or darkness is pain. While I have run from doubt and hid from darkness, I freeze from pain. Pain has kept me stuck in the same place—and yet still I spin, disoriented, as though I were a pinwheel held in place by the tack of pain. It has bound me, harnessed me, silenced me. Sadness sits in the pit of my stomach, and my eyes feel heavy with unshed tears.
Pain's tendrils coil up the walls of my soul and wrap themselves around my heart, whispering, If you feel pain, then you must not be healed. If you aren't healed, you must not have enough faith or God doesn't love you enough to heal you. If you feel pain, your eyes must be on yourself, not on Christ. And shame seeps out of those words into the very air I breathe.
Shame lies to us that our faith must not be enough, that our pain is a sign of spiritual weakness. As Greg Boyd wrote, "One of the unfortunate consequences of the certainty-seeking model of faith is that it encourages pain- avoidance and thus keeps people from learning, growing, and maturing."* If I believe that my healing is dependent on my level of faith, then pain becomes a benchmark of faith I've failed to reach. And that's just depressing . . . on top of the pain.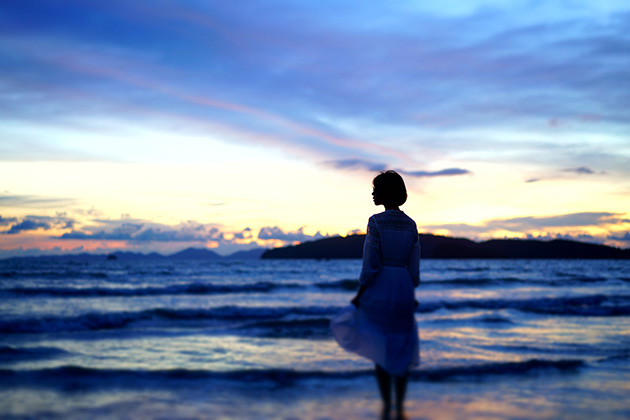 But we cannot miss this: Faith does not eliminate pain; God never promises that it will. Being healed doesn't mean the pain from old wounds goes away. It may lessen over time, but we will likely always feel a twinge behind it. Healing is something entirely different from the absence of pain.
Healing, as I am coming to understand, is something God has done and is continuing to do. Healing is faith in him yesterday, today, and tomorrow. Healing is knowing he is with me, has never left me, and never will. It's the breath to make it another day. It's walking another mile with my hand in his. It's fellowship and communion. It's life. And, marvelously, his glory shows not in my greatness or my strength but in my weakness.
So if I look into my pain and still feel it, I can  feel comforted that the cracks I perceive— the hurt I feel—are where God is shining through. His healing, full and complete, holds me together. Though I still feel the hurt, I can see through it and rest and rejoice in God glorified. Faith is peace within the cracks. Faith is letting his glory radiate out. I don't have to punish myself for still feeling pain, and I don't have to be angry with God for not taking it away. Pain doesn't have the power to pin me down, to tighten its grip around my suffocating soul. It doesn't disappear entirely, but it is a reminder, a longing for a home we have yet to experience.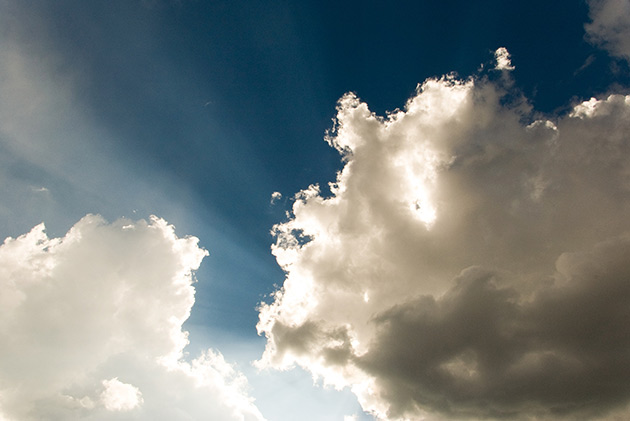 Doubt, darkness, and pain are each a veil over truth, obscuring wondrous potential. And so I refuse to run away from these twisted companions. I'm determined to stand firm and meet their gaze— not because I'm strong but because I know the one who is strong. And in faith, I know each of these will disintegrate, vanish before my eyes. And the light will spark in the darkness.
Should I take my conclusions about doubt, darkness, and pain and choose to see that my Savior stands behind all things that appear bad? Can I let my fears subside and trust that God's got this?
I believe so.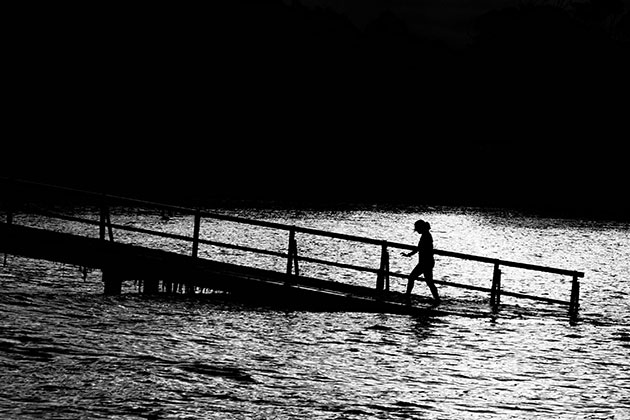 No matter how daunting the situation appears, how hopeless we feel, or how desperate our circumstances, our Savior is with us. We are never alone.
If I make my bed in the depths, you are there.
Psalm 139:8, NIV
Though Satan may create chaos in our lives or torment us with thorns in our flesh, our Father is still on the throne. Satan's power is limited, and we should never conclude that he's won. His victories are only mile markers on the path to his defeat.
Know this, my friend: Whatever you're facing—doubt, darkness, pain, chaos, or any other horrific, hopeless, hellish experience— our Father is there. There's no place he will not go with you— to stand with you, breathe into you, and uplift your downtrodden spirit. Do not run from, hide from, or be paralyzed by the arrows thrown at you. Don't forget what your heart has learned. Let us grow in faith, healing, and strength in the Lord, so that when the doubts arise and the darkness invades and the pain is overwhelming, we will look them squarely in the eyes and see through them to our Jesus.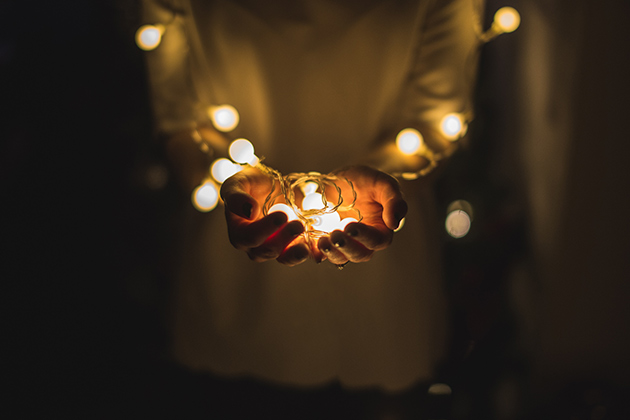 The words in the chapters ahead were written to help you find the light in whatever darkness you're in. I first wrote them for a dear friend who was in pain. While he was going through this difficult time, there was nothing tangible I could do to fix things or make the pain go away, so I prayed for him and wrote him letters. Each day I sent one of the twenty-two sections from Psalm 119 with a small note, in hopes of bringing a bit of light where darkness threatened to overtake the path. Those letters, and a few other letters I wrote just for you, are what you have in your hands.
As you journey through the chaos of life, I hope you're encouraged by these thirty-one daily devotions. Hope is sometimes buried, but it is there. Our Father stands in those dark corners of our hearts; and just because it's dark and we don't see him at first glance doesn't mean he isn't there. Look deeply into the night. You are not alone. He has not abandoned you.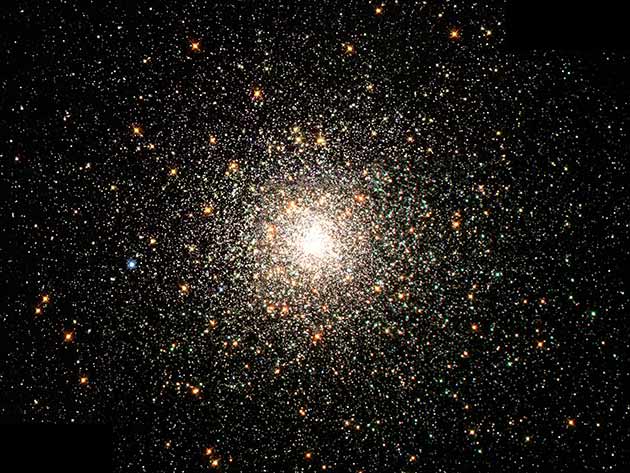 The best light for a dark path is our Father's voice. His words shine like stars in the blackest night. You and I both know that to be true. My prayers go with you.
The mighty drum of his Father heart beats in my spirit and lifts me from the sand. I rise in the strength of the Lord. Though the stars fall out of the night sky and no light remains, the Light of my Savior shines and illumines the way. I am saved.
—-
You've been reading the introduction to God in the Dark: 31 Devotions to Let the Light Back In. Learn more about the book HERE.
*Gregory A. Boyd, Benefit of the Doubt: Breaking the Idol of Certainty (Grand Rapids, MI: Baker, 2013) 31-32.