Acknowledge Your Loneliness and Take Ownership of Changing Your Path
Acknowledge Your Loneliness and Take Ownership of Changing Your Path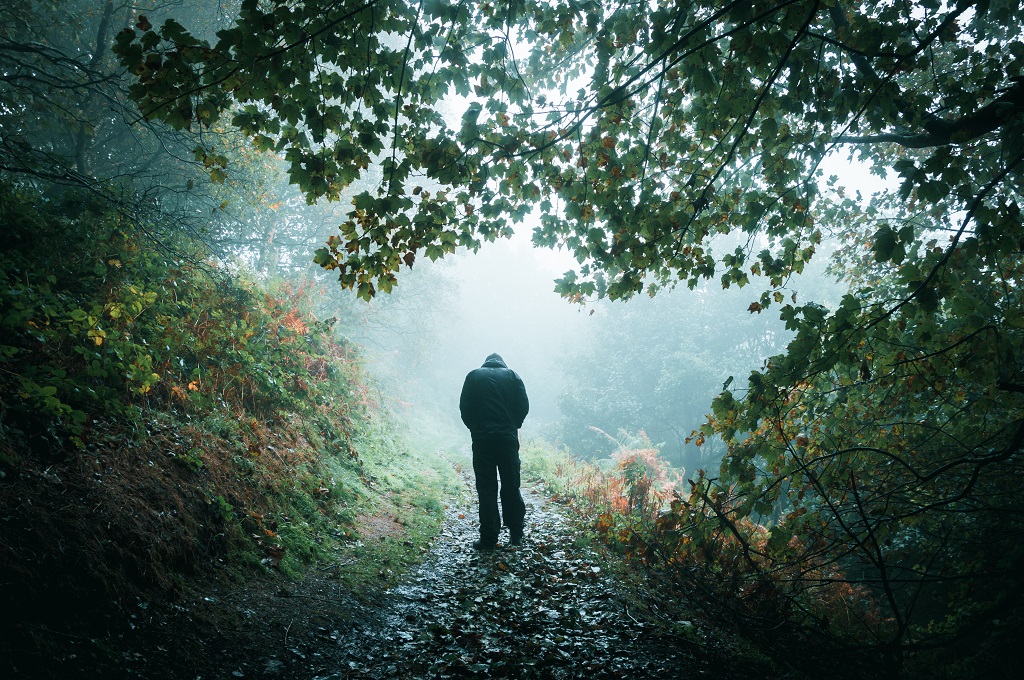 Allowing ourselves to heal from loneliness can seem like a daunting task.
Here's the first two steps you can take on the path to healing:
Acknowledge the Loneliness You're Facing
It's amazing to me that as a human race, we can attempt to deny or ignore the reality of truth that's right in front of us. I can't tell you how many times I've heard the statement: "If I don't acknowledge it, it doesn't exist." Why do we do that? It's similar to being diagnosed with stage-four pancreatic cancer and refusing to acknowledge or do anything about it. This seems like a ridiculous thing to do, but we do it all the time.
One way to confront and acknowledge our loneliness within is to reflect on our mental, emotional, physical, and spiritual health. The quality of these four areas can be linked to the amount of loneliness and isolation in our lives. Take some time to answer these questions, first focusing on mental health:
1. How would you describe your mental health?
2. In what way is your mental health flourishing?
3. In what way is your mental health struggling?
4. What are some actionable steps you could take to improve your mental health?
Now reflect on your emotional health.
1. How would you rate your emotional health?
2. What is your emotional intelligence? (Some surveys that can help you assess your emotional intelligence can be found at www.ihhp.com/free-eq-quiz/ and https://www.psychologytoday.com/us/tests/personality/emotional-intelligence-test.)
1. What were your emotional models?
2. How were emotions experienced in your house growing up?
3. How do you deal with emotions in your life today?
4. What are the main emotions you feel on a regular basis?
5. What would you like to change about your emotional health and intelligence?
Move on now to your physical health.
1. How is your physical health? On a scale of 1 (not healthy) to 10 (healthy), how would you rate yourself?
2. What physical ailments are you currently struggling with?
3. What can you do to change your physical health? Do you need to change how you eat or how much you move? Do you need to readjust your sleep?
4. If you had a magic wand and could change your physical health, what would you want to be different?
And finally, give attention to your spiritual health.
1. How would you describe your spirituality?
2. What defines your spirituality?
3. How would you rate your relationship with God on a scale of 1 (not close) to 10 (close)? Why?
4. What would you want to change?
Now take a step back and reflect on your answers. What themes arise from your notes? Are you seeing patterns of loneliness or isolation? It's okay if you are, but you need to acknowledge the reality of it if you want anything to change.
Take Ownership of Changing Your Path
Now that you've acknowledged your loneliness, you have a crossroads decision to make. You can either ignore what you've discovered or take ownership of it. One path leads to denial and further isolation and loneliness. The other path leads to lasting change.
Ownership means it is no one else's burden to carry, nor is it someone else's problem. Yes, you can search for and find support systems on this journey, but this change is between you and God.
The lie is that we're all by ourselves to figure this out. In Matthew 11:28-30, Jesus says,
Are you tired? Worn out? Burned out on religion? Come to me. Get away with me and you'll recover your life. I'll show you how to take a real rest. Walk with me and work with me—watch how I do it. Learn unforced rhythms of grace. I won't lay anything heavy or ill-fitting on you. Keep company with me and you'll learn to live freely and lightly.
This is a promise and a beautiful reminder of the relationship Jesus wants to have with us. Once we take ownership of the problem, we have the promise, support, and guidance of God with us.
These two steps are critical as you begin your journey.
Reflection
• How have you taken ownership of your struggle with loneliness?
• Take an inventory of your mental, spiritual, physical and emotional health. How do you plan to begin to make changes in at least one of the areas?
Let's keep the conversation going.