October 3, 2017
Take Up the Shield of Faith
Take Up the Shield of Faith
One of the flaming missiles I frequently have to battle is my feeling of being totally imperfect and unworthy of God's love. I doubt His ability to mold me and use me as He pleases. Of course, the Lord wants us to recognize our poverty and consequent need of Him, but the fiery darts that Satan aims at my soul are accusations of my lack of competence and the hypocrisy in my life.
Who am I to serve in His kingdom? Look at my pride, my motives, my quick tongue—all reasons to withdraw and slink away from opportunities to serve or testify to being His child.
Like Asa, I barter with the world as I begin to depend on my ways of being acceptable to God and others. I will perform, I will be perfect, I will work harder, I will be strong in the power of mymight. I must protect myself.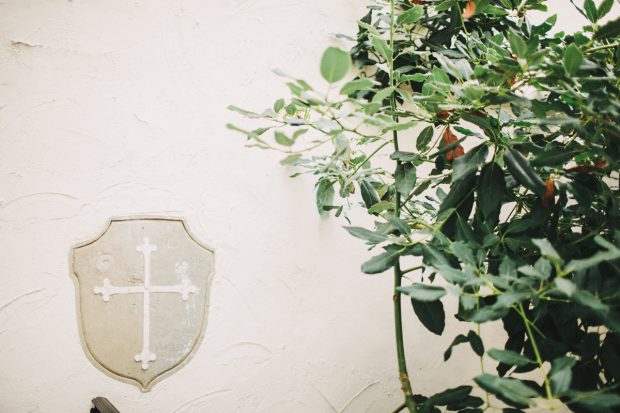 But this becomes a vicious cycle. For when I have faith in myself, I become more prideful, morefrustrated, more irritable, and too tired and busy to abide under the shadow of the Almighty. I become so focused on myself and the strength I need to live daily that I forget that "He will cover you with his feathers. He will shelter you with his wings.
His faithful promises are your armor and protection: (Psalm 91:4, NLT). I do not cry out against my Goliath as David did—"I don't need to wear anyone earmor. I am not intimidated by your taunting. I know that the Lord is for me, and I trust Him with all my heart."
Do Not Be Pierced by Fiery Arrows
When Hanani went to Asa, he told the king a wonderful truth: "The eyes of the Lord search the whole earth in order to strengthen those whose hearts are fully committed to him" (2 Chronicles 16:9, NLT). Then he added, "What a fool you have been!" (emphasis added). What a good word. How foolish to believe the lies of the enemy—to drop our guard and accept his fiery arrows. How foolish not to use the shield of faith to overcome Satan.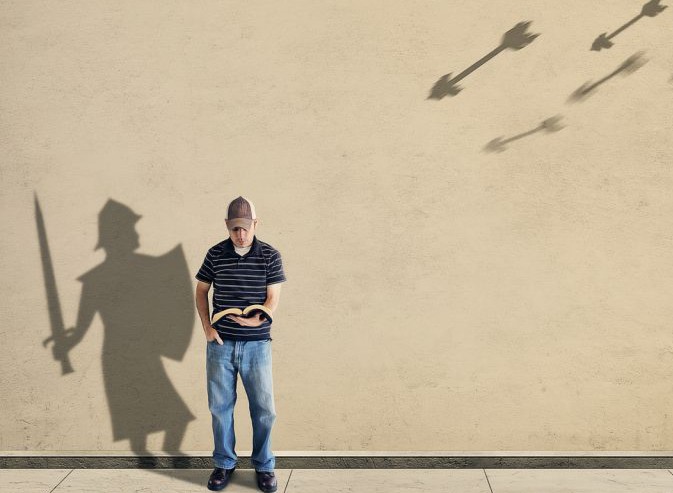 Yes, I am weak, imperfect, unworthy, but God has chosen to pour out His sacrificial love on me, and He asks that I take Him at His word. He desires my wholehearted faith in His ability to accomplish His purpose in my life.
My trust is not in my faith, but in the God-given shield it becomes when I rest completely in God and His commitment to protect me. What an incredible faith builder to know that the Lord constantly searches for any of His children who are trusting Him, so that He can strengthen their hearts to uphold their shield of faith.
In addition to all these, hold up the shield of faith to stop the fiery arrows of the devil. Ephesians 6:16, NLT
You've been reading an excerpt from Becoming a Woman of Faith by Cynthia Heald. Part of a comprehensive Bible study series, this eleven-week study will encourage you to keep growing in your faith and to keep walking by faith.This article was originally posted on The Disciple-Maker Blog.