March 28, 2016
Drawing Out Our Values
Drawing Out Our Values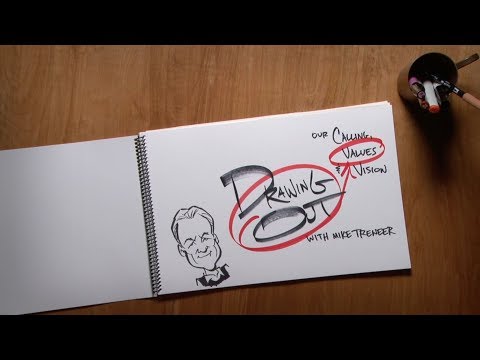 Watch this video to learn about the core values of The Navigators®, the organization that founded NavPress Publishers.
Since 1933, The Navigators® has been introducing Jesus to those who don't know Him and helping those who do know Jesus deepen their relationship with Him. Then we train them to continue this discipleship process where they study, live, work, and play. Today, Navigators serve in more than 100 countries.
Our Calling:
To advance the Gospel of Jesus and His Kingdom into the nations through spiritual generations of laborers living and discipling among the lost.
Our Vision:
We see a vital movement of the Gospel, fueled by prevailing prayer, flowing freely through relational networks and out into the nations. Workers for the Kingdom are next door to everywhere! (Read more about our calling and values.)
Who We Are:
The Navigators is an international, interdenominational Christian ministry established in 1933 as an outreach for followers of Jesus Christ to help others come to know and grow in Him as they navigate through life – a goal embodied by The Navigators motto, "To Know Christ and to Make Him Known®."
Navigators are characterized by an eagerness to introduce Jesus to those who don't know Him, a passion to see those who do know Jesus deepen their relationship with Him, and a commitment to training Jesus followers to continue this nurturing process among the people they know. We are a community of hundreds of thousands of everyday people who impact others for God's glory in our normal pathways of life where we study, live, work, and play.
Today, the Navigator staff family – nearly 5,000 strong – spans 70 different nationalities, 130 languages, and individuals from various heritages and life experiences. The Navigator family also includes those who work alongside and support our staff, whose hearts beat with the same passion "To Know Christ and to Make Him Known."
If you're looking for more about our story and our calling please visit our website.
NavPress:
The NavPress mission is to advance the calling of The Navigators by bringing biblically rooted, culturally relevant, and highly practical products to people who want to know and love Christ more deeply. Through The Message Bible and other insightful resources, NavPress seeks to bring positive spiritual movement to peoples' lives
In January 2014, NavPress entered into an alliance with Tyndale House Publishers to strengthen and better position NavPress and its rich content for the future. NavPress provides books and other content that bring life impact, positive life transformation, and help lead in the mission of making disciples.