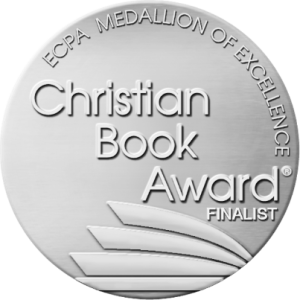 COLORADO SPRINGS, Co.—April 10, 2023—Books by four NavPress authors have been named finalists for the 2023 Christian Book Awards. The Christian Book Awards honor excellence in Bibles and Christian books.
According to their website, "The Christian Book Award® program recognizes the highest quality in Christian books and Bibles and is among the oldest and most prestigious awards program in the religious publishing industry. Presented annually to the finest in Christian publishing since 1978, the Christian Book Award® program honors the 'best of the year' in 12 categories."
NavPress authors and titles are finalists in the following categories:
Christian Living:
Aging Faithfully: The Holy Invitation of Growing Older by Alice Fryling
Biography and Memoir:
Two Hundred Tuesdays: What a Pearl Harbor Survivor Taught Me about Life, Love, and Faith by Dianne Derby, with T. L. Heyer
Young People's Literature:
How to Pray: A Guide for Young Explorers by Pete Greig, with Gemma Hunt (published in the UK by Hodder & Stoughton)
New Author:
We're Stronger than We Look: Insights and Encouragement for the Caregiver's Journey by Jill Case Brown
"We're thrilled that these authors are being recognized for the care and conviction they brought to their books," said NavPress publisher David Zimmerman. "The intended audiences for these books range from childhood to late adulthood. Each book touches on the real-world challenges that we face and the love of God for us in the midst of those challenges. It's wonderful to see their impact extended through this recognition."
Award winners will be announced on May 9 at the ECPA Leadership Summit in Nashville, TN.
For more information on NavPress titles, please visit www.navpress.com.
NavPress is a business ministry of The Navigators. With a rich catalog of bestselling books, discipleship resources, and The Message® Bible, NavPress supports readers as they know Christ, make Him known, and help others do the same.®
Since 2014 NavPress has been in a publishing alliance with Tyndale House Publishers, one of the largest independently owned Christian publishers in the world. NavPress resources are sold, distributed, and marketed worldwide through Tyndale House Publishers.
NavPress, the NavPress logo, and The Message are registered trademarks of NavPress, The Navigators, Colorado Springs, CO.
The Christian Book Award program has recognized the absolute highest quality in Christian books since 1978, when it was called the Gold Medallion Award. Based on excellence in content, literary quality, design, and impact, the Christian Book Award program is among the oldest and most prestigious awards in the religious publishing industry.  ChristianBookAwards.com
The Evangelical Christian Publishers Association (ECPA) is an international non-profit trade organization comprised of member companies that are involved in the publishing and distribution of Christian content worldwide. Since 1974, ECPA has strengthened Christian publishing by building networking, information, and advocacy opportunities within the industry and throughout multiple channels so that our members can more effectively produce and deliver transformational Christian content. For more information about ECPA: info@ecpa.org, ECPA.org.