God is looking for ministry amateurs. This should be an encouragement to anyone wanting to participate in the Great Commission. The word amateur comes from the Latin word meaning "lover." Amateurs are not people who necessarily lack skill or training; amateurs can often be highly skilled. They do what they do not for pay but out of the sheer love and joy of it.
The apostles could be labeled the first ministry amateurs. When Jewish boys reached their midteens, the best and the brightest were recruited by the local rabbi for advanced study. For those who didn't qualify apprenticeship in a vocation was the next step. Out of the twelve men that Jesus chose, not one was trained to be a rabbi. All were involved in secular pursuits. Jesus immersed the Twelve in the Old Testament, but He had something bigger in mind. His goal was to train kingdom activists.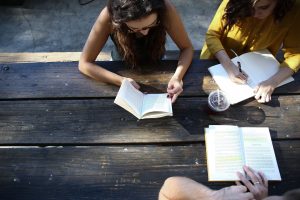 These religious amateurs (the apostles) eventually created a stir. When the ministry professionals of their day (rulers, elders, scribes) observed their boldness and confidence, they were amazed because "they were uneducated, common men…and they recognized that they had been with Jesus" (Acts 4:13, ESV). The word that is translated "uneducated" means that they were laymen with no special professional qualifications or technical education in the Law.


The early church was a movement of amateurs. Church historian Michael Green writes "The great mission of Christianity [in converting the Roman Empire] was in reality accomplished by means of informal missionaries'… They did it naturally, enthusiastically, and with conviction of those who are not paid to say that sort of thing." God wants ministry amateurs, everyday people who have a heart to serve God.
——————
You have been reading from an excerpt of The Ways of the Alongsider by Bill Mowry, a 10-Week Bible study designed to develop disciple-makers through life-to-life relationship. Learn more about this field-tested resource at NavPress.com.