When we experience challenges, it is perfectly normal to question our calling, or at least to consider whether it is time to make a change from our current ministry. In fact, I would argue that these questions are an important and healthy part of an ongoing conversation with God about our calling. We should not let challenges cripple us with doubt, but we should always remain open to the possibility that God is using a challenge to redirect our steps.
As we pause to listen to God's direction, we might hear one of three responses:
Stay the course.
Stop and wait for further instruction.
Change course.
Unless you have sensed clear direction that your calling has been paused or will be changed, the default response should generally be to stay the course. You may need to make adjustments as you respond, but challenges should not automatically be viewed as roadblocks or closed doors.
There are times when God may tell you to stop, however. Sometimes, the break is just a short pause to catch your breath; other times, God may be instructing you to be still for a longer season. You may want to press on, but it is important to wait on God's direction and trust his timing.
The third possibility is that God may direct you to a change of course or calling. Although your primary call to follow Christ never changes, your secondary calling can change. Sometimes it is broadened; other times, it changes entirely. These changes may result from life stage, the realities of a particular situation, or from what Gordon MacDonald calls a "fresh call" from God.[i] And, as with my calling out of youth ministry, there may be a long pause between the "stop" and the next "go." God may call you away from something before he calls you to something else.



During these times of waiting or redirection, we may discover that our calling and our identity have become intertwined. It can be difficult to separate what we "do" from who we "are," especially if we have been doing a particular work for a long time. As a result, a change in calling may also challenge our sense of self-worth.
Imagine for a moment that God asked you to let go of your current calling. What is your gut response? Do you tense up at the possibility, or do you feel a sense of peace and release? Obeying our calling should be fulfilling. But our calling should not be our primary identity.
"Who I am, before why I am," reminds Ken Costa. "So often we try to skip the first to end up with the second."[ii]
When we equate our calling with our identity, challenges such as criticism are magnified because it feels like the critic is challenging us, not just our work. In addition, the likelihood of burnout, spiritual dryness, and emotional codependence increases exponentially.
"As soon as a leader's identity gets bound up in their title, their clout, their hero status, their power, or their position, they will serve that position like a slave, until they ultimately burn out," asserts Sharon Hodde Miller. "And perhaps even worse, they will trample and manipulate others in order to maintain it. . . .When our identities are bound up in our work, then our service is anything but selfless. Instead, we are putting ourselves first."[iii]
The antidote is threefold: First, maintain a posture of constant watch regarding the source of your identity. Second, enlist others to hold you accountable and to keep you grounded. Third, stay close to Christ, seeking to imitate his servant mind-set (Philippians 2:1-9).
---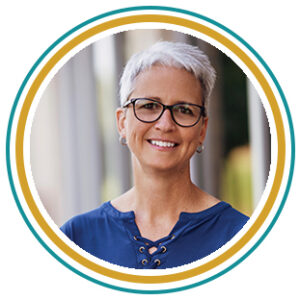 You've been reading with Angie Ward, author of I Am a Leader: When Women Discover the Joy of Their Calling. Watch the video, get the book, and read free excerpts by visiting iamaleaderbook.com.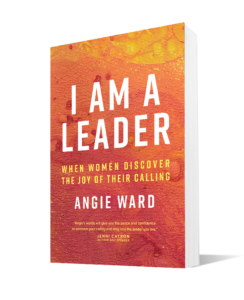 [i] Gordon MacDonald, Building Below the Waterline: Strengthening the Life of a Leader (Peabody, MA: Hendrickson, 2011), 250.
[ii] Costa, Know Your Why, 16.
[iii] Sharon Hodde Miller, "Why Leadership Cannot Be Your Identity," Propel Women, accessed March 20, 2018, http://www.propelwomen.org/content/why-leadership-cannot-be-your-identity/gjeb8l.