Grace and obedience aren't enemies. They're friends. Grace doesn't prevent obedience. Grace enables it. "Work out your own salvation," Paul says "with fear and trembling." Sound legalistic? I know, it does to me too. This is why Paul goes on to say, "For it is God who works in you, both to will and to work for his good pleasure" (Philippians 2:12-13). Work hard—by God's grace.
Both obedience and grace should hang in the air of our discipleship communities. As we seek to become more like Christ, we should talk more and more about grace, not less. Grace isn't just want saves us; it also sanctifies us. "No disciple will ever graduate from the school of grace," Dodson says. "We are born in grace and we breathe by grace."
Whether your discipleship community consists of one-on-ones, triads, small groups, or large groups, the group's fuel tank must be filled with grace. When—not if—people fail, they need to be reassured that God is still for them, that he still scandalously delights in them, that their failures have been covered by the blood of Christ. Because grace doesn't just get us in the door of salvation; it's what makes us more like Jesus.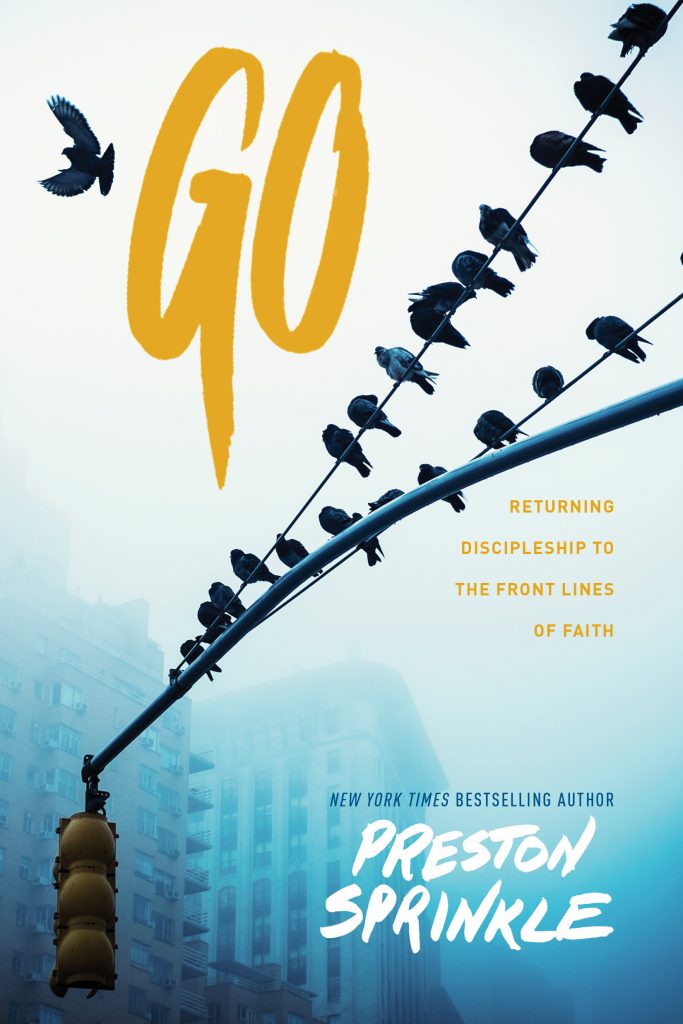 People will never be able to obey God until they first believe they are accepted by God. Acceptance precedes obedience.
Grace-based discipleship frees us up to engage in meaningful and authentic relationships. And discipleship is all about relationships. When two (or three, or four) broken people come together and have nothing to hide, no one to impress, no plastic image that they're trying to put on, it becomes so much easier to engage in honest relationships. And honest relationships are at the core of effective discipleship.
Excerpt from Go: Returning Discipleship to the Front Lines of Faith. Read the whole first chapter here.