Jon and Mindy were married in California in the 1970s. They began serving God together, side by side, reaching out to students, hippies, and freaks.
Jon took up a post as a college pastor, but was kicked out for "associating with charismatics." He was informed that he had "no discernible spiritual gifts." With this rousing endorsement ringing in their ears, Jon and Mindy moved north to the town of Grants Pass, Oregon. They began a Bible study in a barn with fifteen people. Within two years it was a church of 500 feral hippies—5 per cent of the town's entire population.
Jon and Mindy's new congregation mostly lived off the land, many in teepees and tree houses, weaving their own yarn, dropping acid, and experimenting with shamanism. One of their first baptism services took place in a Rosicrucian nudist colony in the Siskiyou Mountains. "You had to be real careful where you put your hands," laughs Jon whenever he tells the story. One day a beanpole called Terry, with long hair and long, tie-dyed robes, approached Jon, smiling.
"I just came to Jesus, man," he said.
"Awesome!"
"Yeah, but I need to know what to do now." Terry looked around as if he didn't want to be overheard. He began fiddling with the beads round his neck. "The thing is," he said, "I've got a garden."
"OK," said Jon reassuringly. "God likes gardens!"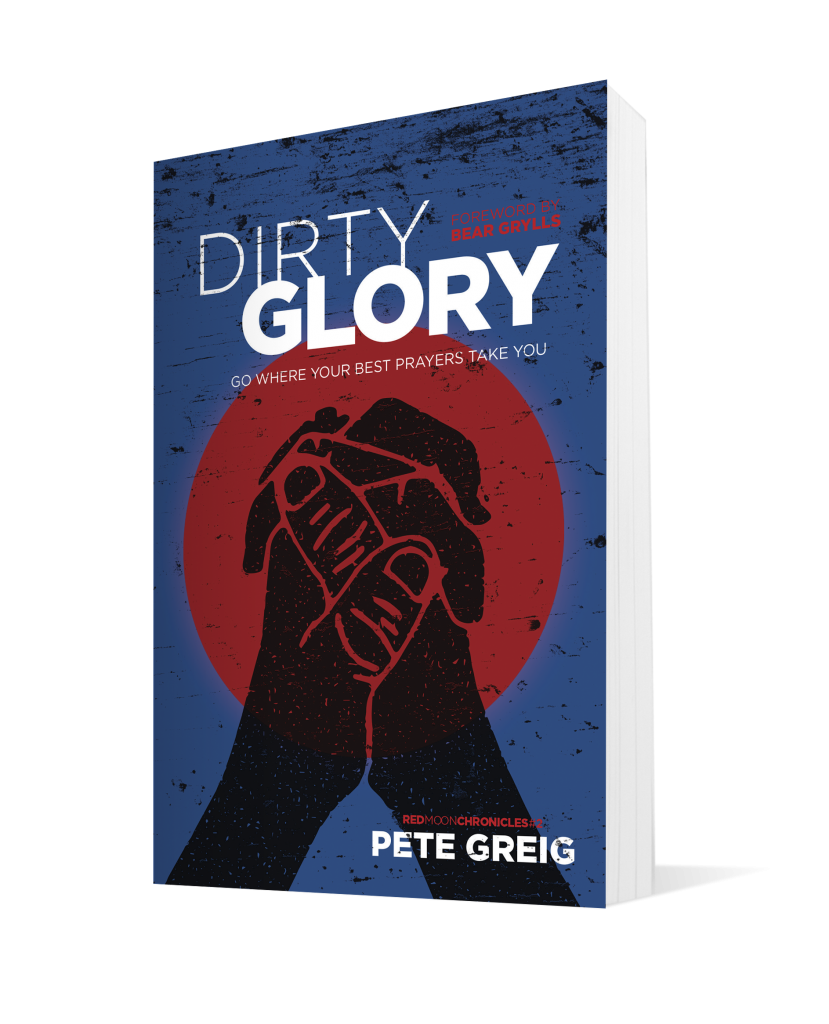 "No, you don't understand," said Terry. "It's pretty big, man."
"Yep, that's fine, Terry. The Garden of Eden must have been pretty big too."
"But it's all just marijuana," said the hippie. "And it's big. Hidden away up in the forest. Like, it's worth about 300,000 dollars. What do I do with it now I'm with Jesus?"
Jon thought for a moment. This guy was farming marijuana on an industrial scale. It was his livelihood. But it was also massively illegal.
"Terry, you've got to burn it. Not just because it's hash and it's illegal, but because it's got your heart."
Later that night, deep in the forests of Oregon, dozens of hippies in kaftans, beads, and overalls arrived at a particular location in pick-up trucks, carrying burning torches. Many of them gasped at the sight of the largest quantity of pot they'd ever seen.
Solemnly Terry knelt by his handiwork, praying a prayer to dedicate his marijuana to Jesus. "May it be a pleasing aroma unto Thee, O Lord," he said with feeling, and everyone laughed their "Amen!" And then, carefully checking the wind direction and ensuring that no one had accidentally strayed downwind, they offered God the biggest, holiest spliff you can imagine, and went home rejoicing, laughing and free.
---
This is just one of many stories from the 24-7 prayer movement captured in Dirty Glory: Go Where Your Best Prayers Take You by Pete Grieg. Get started from the beginning- read chapter one here to begin a journey through astounding stories of answered prayer from the frontiers of faith.