Resting in God's presence is one of the most important and one of the most difficult things we will ever learn to do. I went on retreat to an old monastery with my friend James, an Anglican priest. It was only a two-day retreat but I arrived with long lists of all the problems I needed to pray about, questions I needed God to solve, and three big books I was determined to read. All in forty-eight hours. Noticing how unrealistic and driven I was, even in my prayer times, James told me a simple, beautiful story that helped slow me down.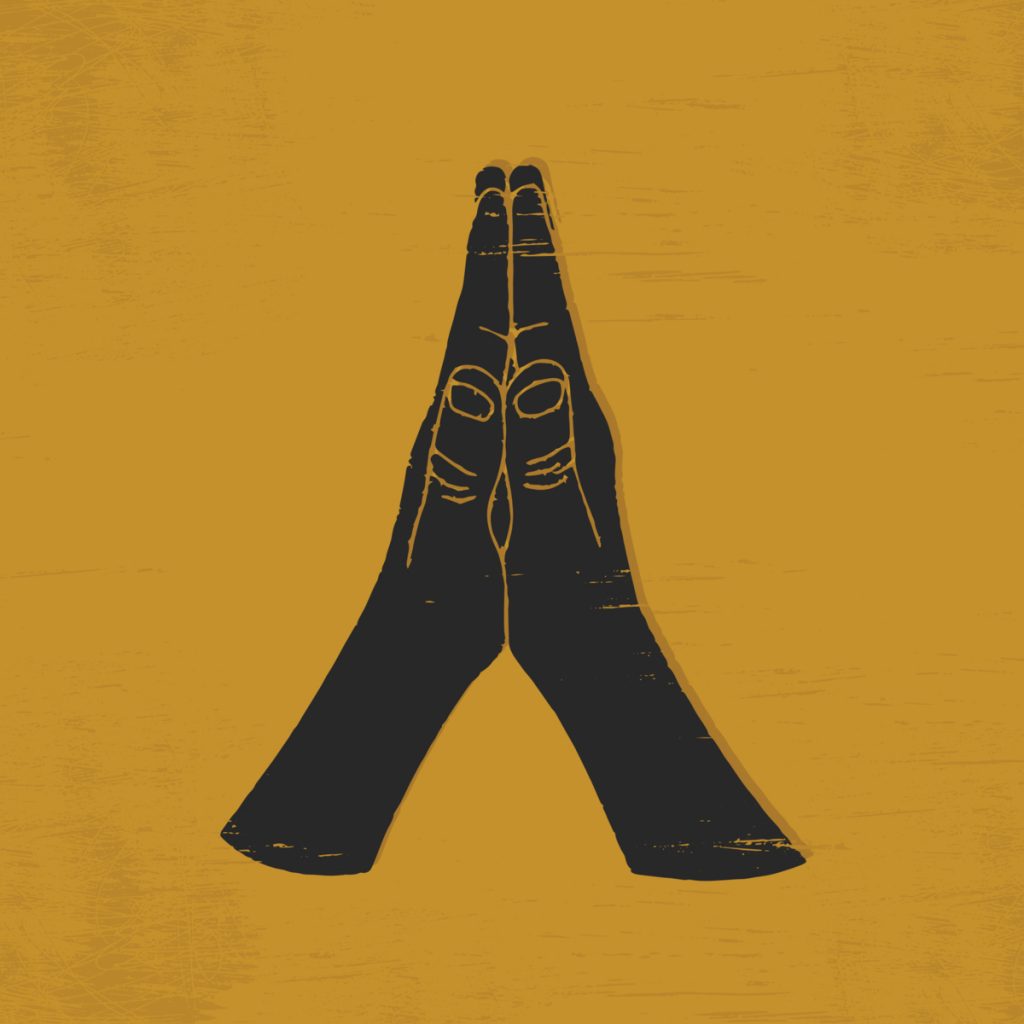 James's son Connor was in his final year at school and, most days, when he got home he would come and find his dad in the study, remove his tie, and flop down onto the sofa. He would remain there for a while as James continued to work—silently sprawled out on the cushions, staring at the ceiling, idly thumbing his phone, never particularly wanting to talk. Connor didn't have any agenda other than to unwind for a bit with his dad. Later in the evening he would chat about his day and ask to borrow the car. But when he first got home all he wanted to do was to be with his father without doing or saying anything. "You have no idea," said James, eyeing the ambitious pile of books I'd brought on retreat, "how deeply I treasure those wasted moments, simply doing nothing together every day."
Our Father in heaven longs for us to seek out his presence in the Holy of Holies without an agenda. Not out of duty. Not because we have favors to ask or things to get off our chests. He wants us to seek him out simply because we are happier in his presence than anywhere else. "One thing I ask from the LORD," says the psalmist:
This only do I seek: that I may dwell in the house of the LORD all the days of my life, to gaze on the beauty of the LORD and to seek him in his temple.
Psalm 27:4
Of course there are times to be intentional in prayer: to petition the Father for provision, to cry out for help, to ask for advice, to borrow the car keys. But if we only ever ask for things in God's presence, we will gradually reduce our relationship with him to a self-interested wishlist of transactional demands. Instead, in the words of Pope Francis:
"Prayer should be an experience of giving way, of surrendering, where our entire being enters into the presence of God. This is where dialogue, listening and transformation occur. Looking at God, but above all sensing that we are being watched by him."
The Pope even admits: "Sometimes I allow myself to fall asleep while sitting there and just let Him look at me. I have the sense of being in someone else's hands."
Learning to dwell (and even to sleep) in the love of the Father in this way is offensive to the strategic part of our brains—a violation of the ego, a sort of dying. It can seem irresponsible, like David dancing in his underpants when he should have been thinking about his reputation as a national leader (2 Samuel 6:12–16). It can appear profligate and superspiritual, like the psalmist "yearning," "fainting," and even "crying out" simply to be in God's dwelling place (Psalm 84). It can seem naïve and scandalous, like Mary Magdalene splashing bottles of Chanel on Jesus' feet, when the money could have been used to feed the hungry (Mark 14:3–4). It can be inefficient, like Jesus staying up all night in prayer when he really needed to be sharp the next day (e.g., Luke 6:12). It can appear selfish, like Mary abandoning her sister peeling potatoes in the kitchen so that she could recline at the feet of Jesus (Luke 10:38–42). It can seem unstrategic, like me swapping church-planting for mere prayer. "To be a witness," says the writer Madeleine L'Engle, "is to be a living mystery. It means to live in such a way that one's life would not make sense if God did not exist."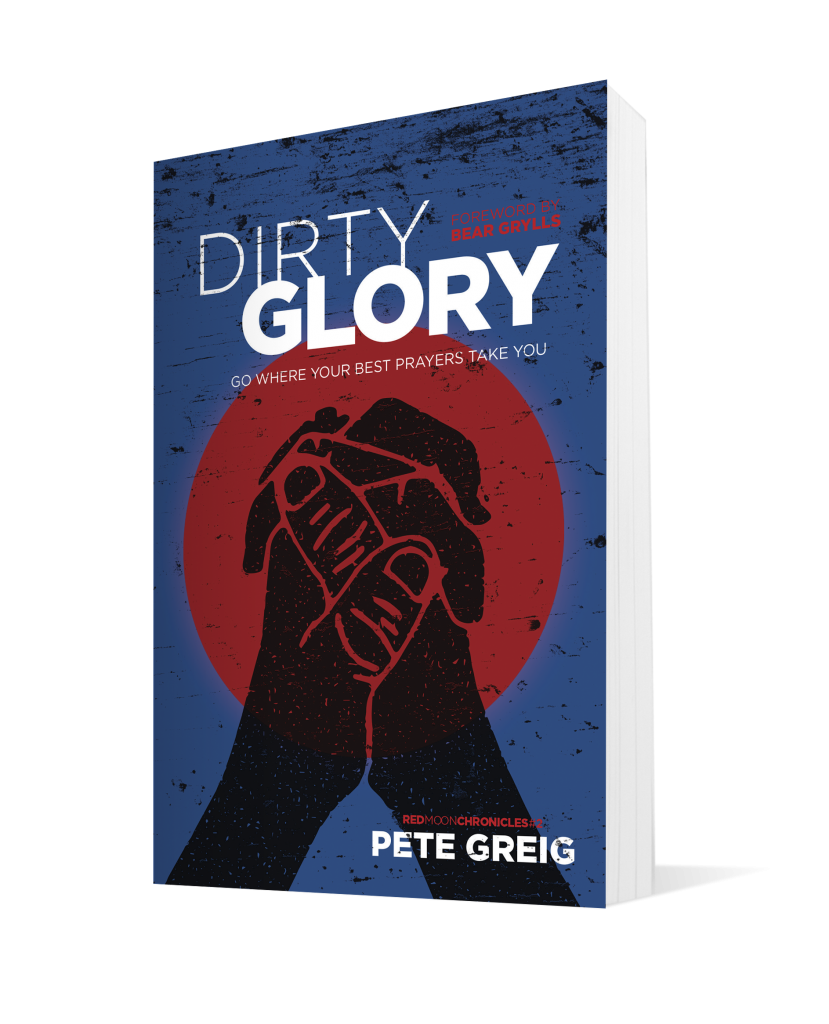 Near the start of the 24-7 movement I shared a pizza with Brennan Manning, the much-loved priest and author of The Ragamuffin Gospel. "How do you know when you've prayed enough?" he asked me with a twinkle in his eye.
"I guess I don't," I admitted eventually.
"So you feel guilty most of the time?" he continued.
"Well, I try not to . . ."
"Let me tell you," he continued, waving a piece of Hawaiian pizza in my direction, "how we see prayer in the contemplative tradition. For us," he said mischievously, "the hour you might spend in a prayer room each day would be the one hour in the day when you don't pray."
He paused, but I just stared at him blankly.
"It's like this," he continued. "The hour you spend in the prayer room is when you refocus, re-centre on Jesus, becoming fully aware of his presence once again. When this happens, you can carry God's presence with you into the other twenty-three hours of the day, knowing all the time that he is with you, he is for you, he likes you and he hears your thoughts. You'll see people and situations the way he sees them. When problems arise you'll pray in real time, right then and there. Instead of compiling prayer lists for a later holier moment. In fact, your life will become that moment: a continual conversation with God."
---
This is just one of many stories from the 24-7 prayer movement captured in Dirty Glory: Go Where Your Best Prayers Take You by Pete Grieg. Get started from the beginning- read chapter one here to begin a journey through astounding stories of answered prayer from the frontiers of faith.