When babies are born with major birth defects, or cancer strikes, or a loved one experiences continuous pain for years without relief, we often struggle to trust God. Even if we're normally healthy and strong, we often experience sicknesses at the most inopportune times. Is God truly sovereign over the diseases and physical infirmities that so frequently afflict us?
Though he causes grief, he will have compassion according to the abundance of his steadfast love; for he does not afflict from his hear t or grieve the children of men.
Lamentations 3:32-33
When God called Moses to lead the Israelites out of Egypt, Moses protested his inadequacy, including the fact that he was slow of speech. God's reply to Moses is instructive: "Who has made man's mouth? Who makes him mute, or deaf, or seeing, or blind? Is it not I, the Lord?" (Exodus 4:11). Here God specifically ascribes to His own work the physical afflictions of deafness, muteness, and blindness. These physical afflictions are not merely the products of defective genes or birth accidents; behind them all is the sovereign purpose of God. When asked about a man blind from birth, Jesus replied, "This happened so that the works of God might be displayed in him" (John 9:3, niv).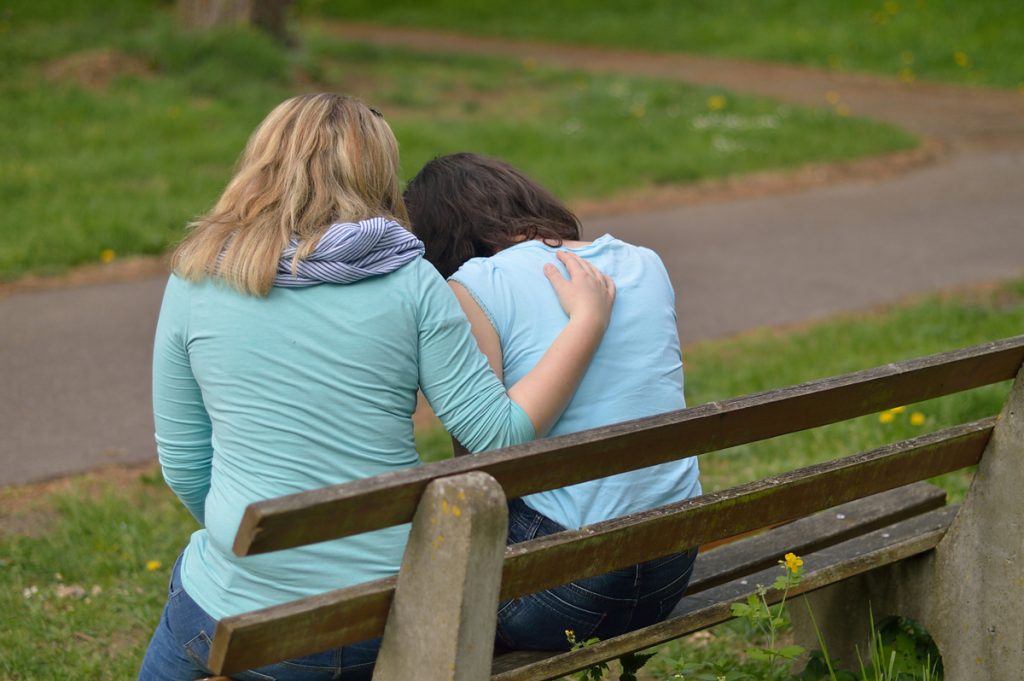 This God of deafness, muteness, and blindness is also the God of cancer, arthritis, Down syndrome, and all other such afflictions that strike us. None of them "just happen"; they're all within the sovereign will of God. Such a statement immediately brings us into the problem of pain and suffering. Why does a sovereign God who loves us allow such pain and heartache?
We know that the ultimate cause of all pain and suffering must be traced back to the sin of Adam and its effect on all creation (see Romans 8:20) as part of God's determined response to man's sin. The sovereign God who subjected creation to frustration still rules over that creation, pain and all. The laws of genetics and disease are as much under His sway as are the laws of meteorology. To trust Him, we have to be convinced that He's in sovereign control over every physical area of our lives. If He's not — if illness and afflictions "just happen" — then of course there's no basis for trusting God. But if He is sovereign in these areas, we can trust Him, even without understanding all the theological issues involved in the problem of pain.
We can also find assurance in the fact that God does not willingly bring affliction or grief our way (see Lamentations 3:32-33). He has no delight in our experience of pain or heartache. He always has a purpose for the grief He allows into our lives. Most often we don't know what that purpose is, but it's enough to know that His infinite wisdom and perfect love have determined that this particular sorrow is best for us. God never wastes pain; He always uses it to accomplish His purpose. And His purpose is for His glory and our good. Therefore, we can trust Him when our hearts are aching or our bodies are racked with pain.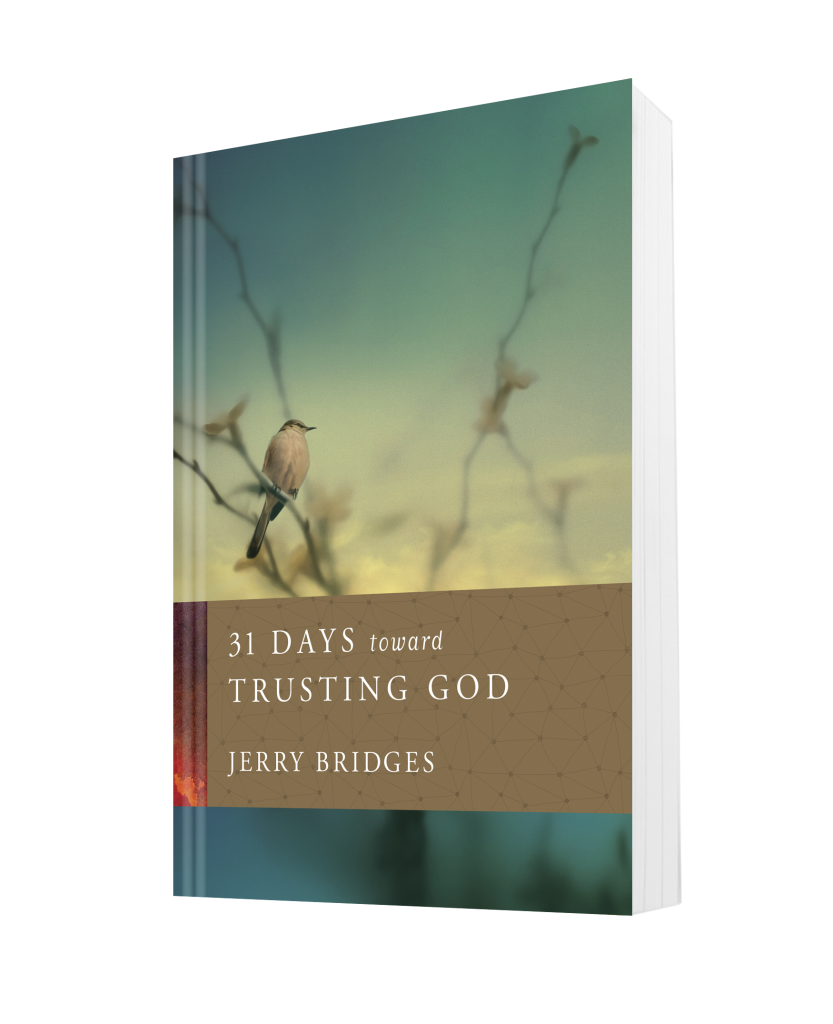 Trusting God in the midst of pain and heartache means that we actually accept these things from Him. This is different from mere resignation. We can resign ourselves to a difficult situation simply because we see no other alternative. People do that all the time. Or we can submit to God's sovereignty in our circumstances with a certain amount of reluctance. But to truly accept pain and heartache includes our willingness. An attitude of acceptance says, "I trust God, knowing He loves me and gives only what's best for me."
Acceptance doesn't mean we don't pray for healing or for relief from physical problems. We should indeed pray for such things, but we should pray in a trusting way. We should realize that though God can do all things — for infinitely wise and loving reasons — He may not do what we ask Him to do. So we keep praying, as long as we can do so trustingly, with an attitude of acceptance of His will.
---
You've been reading from Day 7 of Jerry Bridges' 31 Days Toward Trusting God. A devotional that helps us trust God despite the upheaval in our lives and the world around us. Jerry also authored Trusting God. A thorough and biblical examination of why and how we can trust our creator, especially when life is difficult. Trusting God has sold over 500,000 copies.