Over the course of our marriage, we've identified some helpful strategies for dealing with the conflicts we face. Sometimes we pray and try to determine what caused us to continue to be combative in our speech. From our experiences, we've developed what we call the Four Nevers. When either one of us responds to a tense conversation with the urge to fight, escape, or act apathetic, we use the Four Nevers to work towards resolution. Consider using these in your own marriage:
Never Fight Back. Even if one of you desires to fight, the other should communicate that he or she is going to walk away from the conversation. This allows each of you to pray and gather your thoughts, with the intention of coming back to resolve the issue. This is a very challenging practice to develop as a habit; however, it can prevent you from going head-to-head and allows God to speak directly to your hearts.
Never Avoid the Issues. Rabbit trails will take you further away from the issue that is putting you at odds. Both of you should work diligently to take the conversation toward level two. If you have the opportunity to be without interruption, consider diving as deep as level one.
Never Act As Though You Don't Care. Both of you honestly do care for your spouse's emotional well-being and the overall health of the relationship. However, when either of you is operating in the flesh, you will be less likely to remain sensitive to your spouse's wounds. Acting as if you don't care will only add insult to the injuries already caused.
Never Use Manipulation to Get Your Way. We're all guilty of manipulating arguments to get what we really want. If you do this, however, you're preventing your spouse from getting what he or she wanted. Here are a few manipulative practices to avoid: saying "I'm sorry" just to end the argument, denying that there is an issue and acting as though your spouse is crazy and making up a problem, and acting as though you're not bothered so your spouse will no longer be bothered.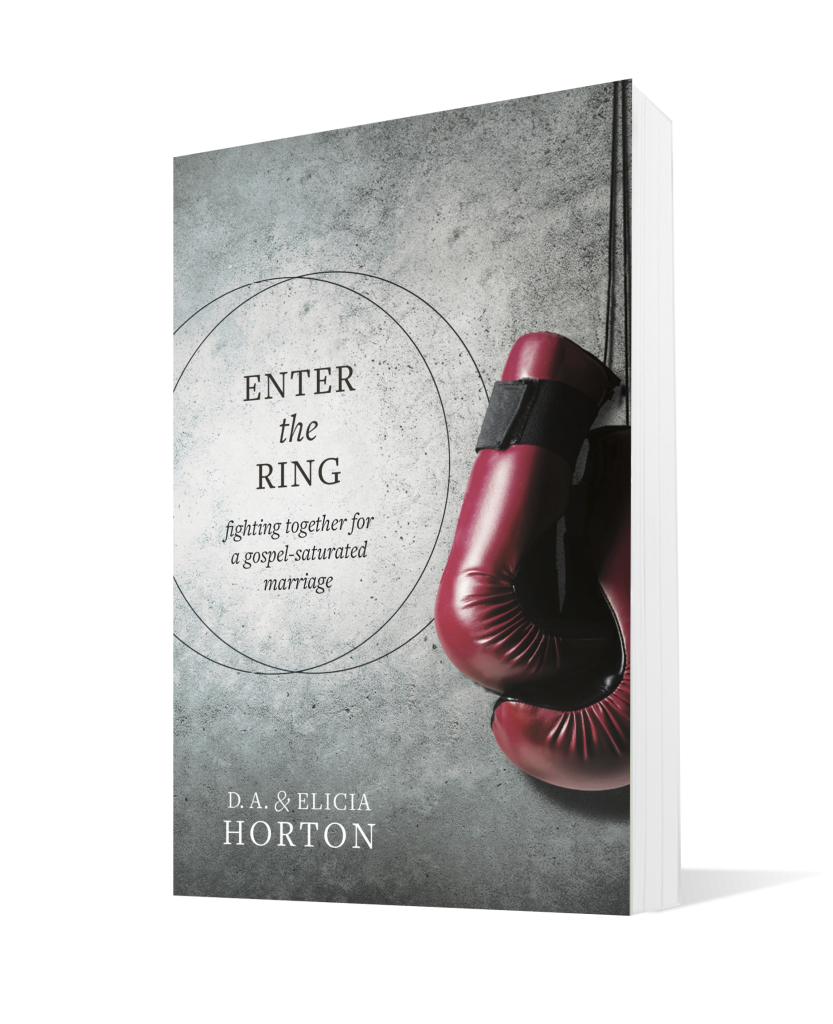 You've been reading from Enter the Ring: fighting together for a gospel-saturated marriage by D.A. and Elicia Horton. Check out the book here.
Read chapter one for free here. 
D.A. and Elicia have been fighting for their marriage for over 15 years. D.A. is working on his PhD in Applied Theology at Southeastern Baptist Theological Seminary, and Elicia has master's degrees in Religious Studies and Organizational Development from Calvary Theological Seminary. They teach and serve together at Reach Fellowship, a church plant in North Long Beach, CA, and have been blessed to counsel couples jointly for over 10 years.