I wish things were simple. I wish that difficult problems could all be easily resolved through sincere determination to obey God, regular time in His Word, and fervent prayer.
In a sense, they can. The heart that is single-minded in its commitment to follow Christ will learn to unselfconsciously love, to be so consumed with the wonder of God and promoting joy in others that personal concerns retreat to a well-deserved lower priority.
But our hearts are deceitful. A simple decision to surrender everything to Jesus may start a good process, but there are a host of hard, ugly things to deal with that we prefer to overlook as we keep on surrendering.
We sometimes manage to persuade ourselves that God is as pleased as we are with our developing maturity, while in fact His Spirit is gently pushing open doors into the darker regions of our hearts that we pretend don't exist.
Christians who have the courage to follow the Spirit into the unfriendly parts of their souls have a harder time pretending that the maturing process is coming along nicely. They face the fact that living in a fallen world sometimes exposes people to experiences that no bearer of God's image was ever meant to endure and that our reactions to those experiences are deeply stained with our own fallenness.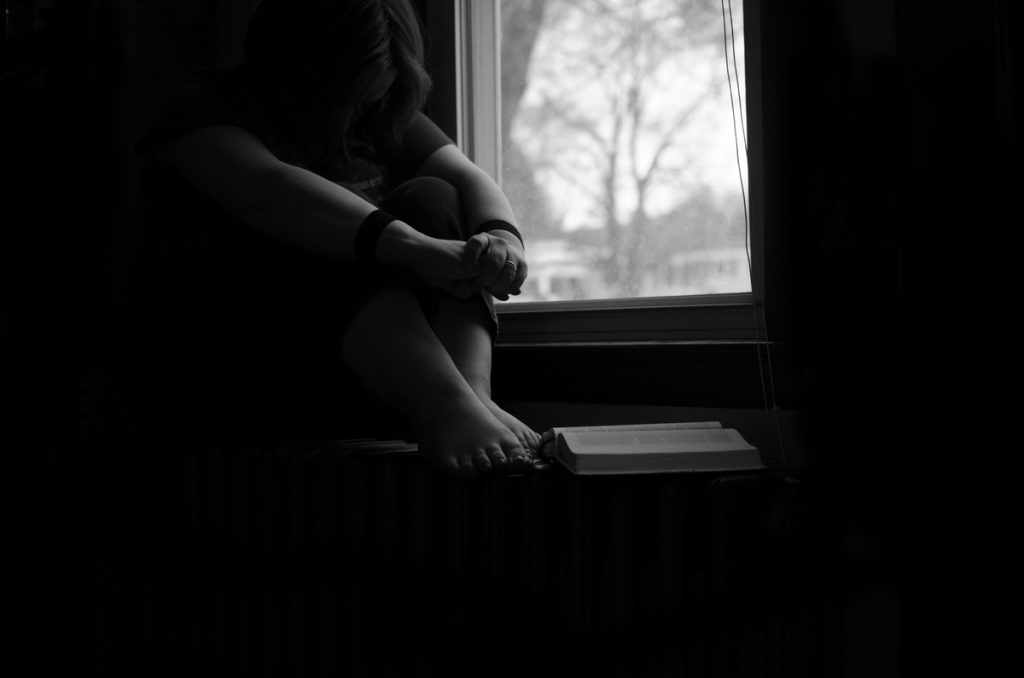 When people—through absolutely no fault of their own—are subjected to terrible crimes against God and against their souls, like sexual abuse, powerful forces are set in motion within them that make it especially frightening to give themselves to others. Exhorting them to "just trust God" tends to generate frustration and provoke angry questions about the reality of Christian truth.
One of the great needs in the church today is to replace a model for simplistic sanctification with an understanding of the gospel that is both simple and penetrating, reaching with power into the realities of sinful, damaged souls. That shift requires pioneer work in thinking hard about tough problems like childhood sexual abuse. Problems that, because they do not yield easily to our current ideas about victory in Christ, tend to be ignored.
If that pioneering effort is to be biblical, it must insist that the image of God is central to developing a solid view of personality; that our sinfulness, not how we've been sinned against, is our biggest problem; that forgiveness, not wholeness, is our greatest need; that repentance, not insight, is the dynamic in all real change.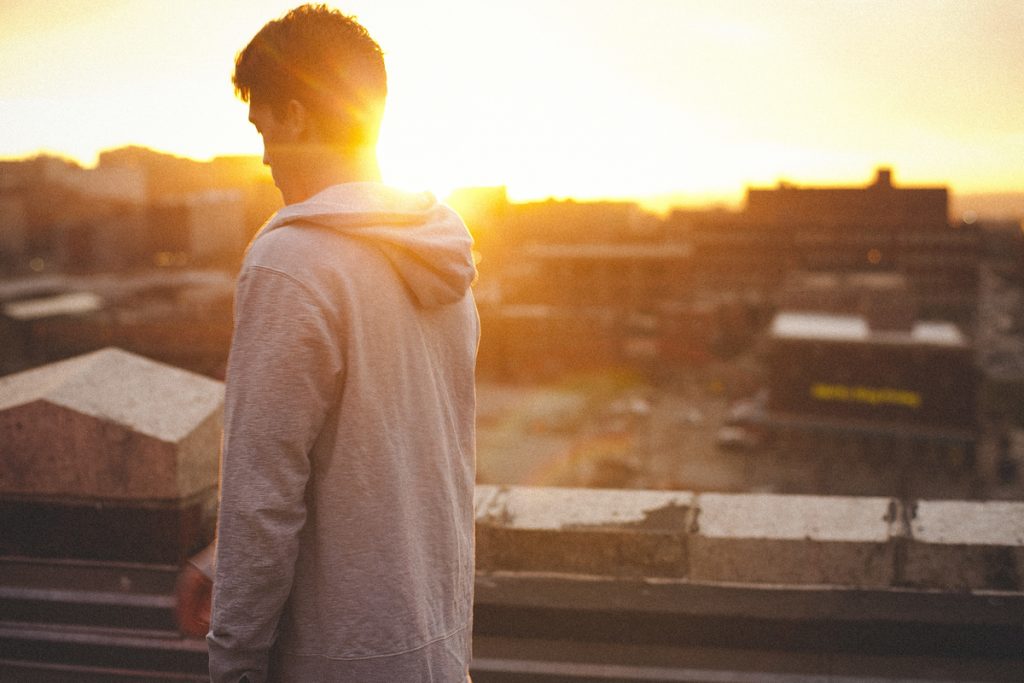 The Wounded Heart is a remarkable book. It goes far beyond shallow ideas about change but remains firmly fixed on biblical foundations as it explores the depths of damage inflicted by sexual abuse. I regard it as a truly pioneer work. It doesn't offer the last word in defining a biblical approach to helping victims of abuse, but it offers far more than merely a first word. The carefully reasoned and extraordinarily poignant discussions of how sexual abuse damages the soul and what the victim must overcome in order to heal will bring first pain, then perhaps resistance, but always hope to the sincere reader, whether a victim or a caring person who wants to help victims.
Dr. Allender has managed to write graphically about an easily sensationalized topic without crossing the line of decency, and he keeps the focus on the gospel by passionately proclaiming his confidence in its power to restore victims of abuse to their dignity as forgiven people, who can now forgive and boldly love from sad yet joyfully alive hearts.
Reading the book will perhaps give some hint of the price that its author has paid in order to understand the problems of abuse with discerning passion. I've been with Dan during the several years while he has immersed himself in the details, sometimes unspeakably grotesque, of hundreds of instances of sexual abuse. I've seen him suffer. He has read widely, thought deeply, dialogued openly, cared passionately, and stayed involved when it required more than he had, in order to help victims of sexual abuse. This book represents his faithfulness to an unsolicited call from his God.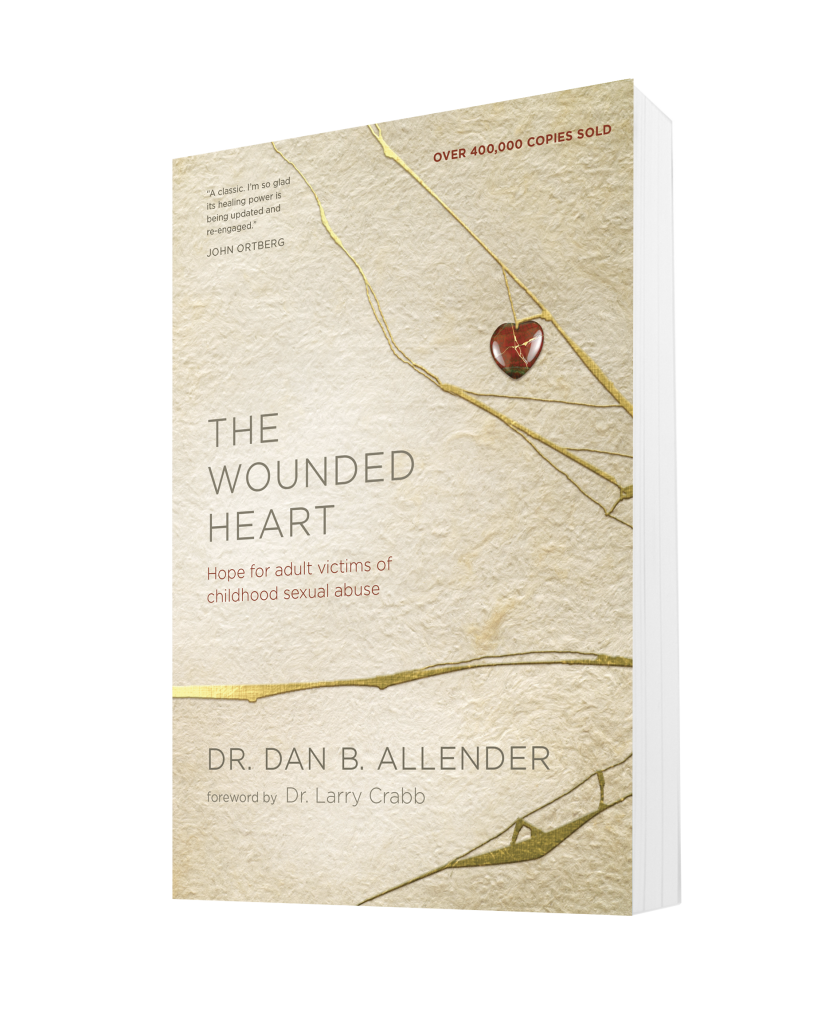 I make no effort to write an unbiased foreword. I can't. I love the man. I have been a part of his life since God began changing him from a bright seminary graduate with more natural boldness than restrained wisdom to a seasoned psychologist with the powerful combination of penetrating insight and gentle patience that comes from a rich awareness of being forgiven. Dan and I are knit together by a mutual loyalty, affection, and respect, developed through hard times and good, that defines the word friendship.
But don't assume for a moment that my strong endorsement of his book reflects only my bias. With as much objectivity as I can muster (and I'm a critical friend), I've concluded that The Wounded Heart not only is the most profoundly helpful book about childhood sexual abuse available, but also is a stimulating illustration of how to think biblically about topics not directly addressed in Scripture.
Nothing matters more than seeing clearly that the gospel of Christ speaks with heart-mending compassion and life-changing power to every struggle in life. This book has helped me to more clearly see that truth. And I believe it will do the same for you.
---
You've just read Dr. Larry Crabb's foreword from the updated version of The Wounded Heart: Hope for Adult Victims of Childhood Sexual Abuse. This classic has sold over 400,000 copies and been the first book family, friends, counselors, pastors, and victims have turned to in search of Christian answers to the calamity of sexual abuse. It offers the bold assurance to abuse victims that they can find their way to joy and hope in the comforting embrace of a good God. There is also a companion workbook for personal or group use.