We're naturally self-centered, so a marriage can succeed only if we work at it.
It's always striking to me how many people approach marriage thinking that if they simply do what comes naturally, everything will work out.
That's not true, because we're naturally self-centered—and any other personal relationship—can succeed only if we work at it, with the right knowledge and understanding.
In Philippians 2:3–4 are words we may need to pray over daily:
Do nothing out of selfish ambition or vain conceit, but in humility consider others better than yourselves. Each of you should look not only to your own interests, but also to the interests of others.
And I recommend that you memorize Ephesians 4:2, which in The Living Bible reads, "Be humble and gentle. Be patient with each other, making allowance for each other's faults because of your love." These faults can cause confrontation, and the closer the relationship the easier confrontation comes. And the more confrontations we have, the more we tend to justify ourselves and not see the other person's point of view.
All married couples face the same basic problem areas. Because of their personalities and backgrounds some people adjust and adapt more easily, but nevertheless the basic difficulties are the same. We have to learn to work through these, so that over the years they become stepping stones rather than stumbling blocks.
Right Expectations
It's amazing how few couples talk seriously, either before or after they're married, about what they expect to receive from their marriage. Perhaps even fewer talk about what they expect to put into it so it will succeed.
A good exercise for married couples is to ask each other, "Is this really what you thought it would be? Are your expectations being fulfilled?"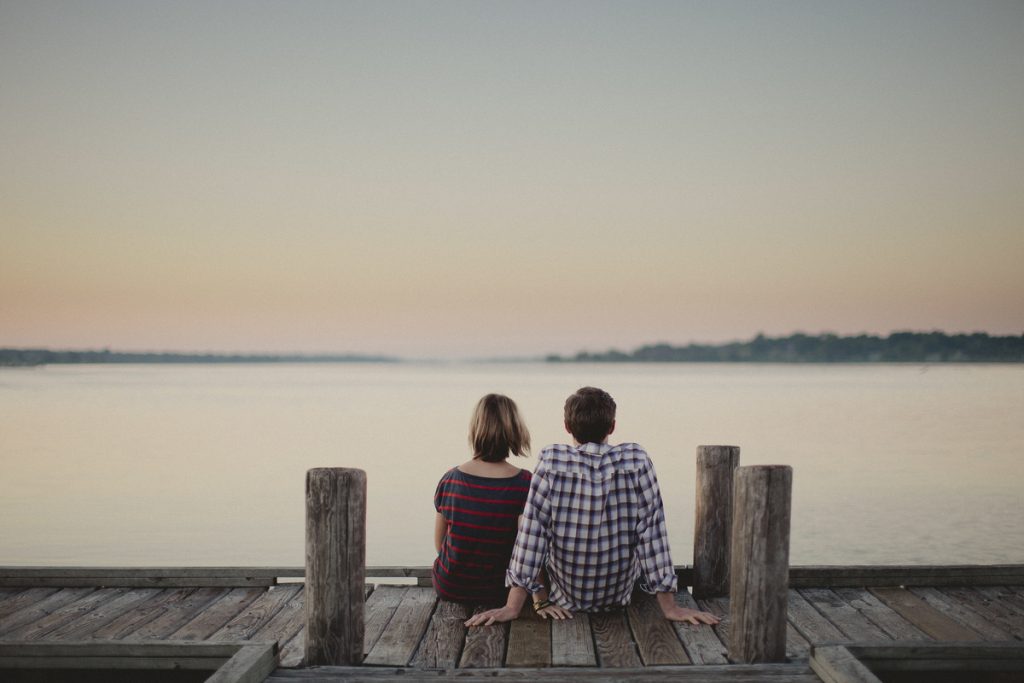 Unmet expectations can become frustrations—frustrations that can cause a marriage partner to begin thinking about adultery. We can develop inward bitterness because marriage is not doing for us what we thought it would. We're warned in Hebrews 12:15 of how a root of bitterness "grows up to cause trouble and defile many." Almost always this bitterness is a result of our expectations not being met.
Of course, many times the expectations are unrealistic. But they're still there and must be understood and dealt with. Then, as a couple, we can learn to live in reality.
If our expectations rest only in another human being, we'll have trouble. David wrote, "Find rest, O my soul, in God alone; my hope comes from him" (Psalm 62:5).
Acceptance
Knowing God accepts us—that he loves us in spite of what we do—gives us a sense of security and worth and well-being. The same is true in marriage: We need to feel accepted, and to hear our marriage partner communicate this acceptance to us verbally.
The alternative to acceptance is condemnation, which we can't live under. We know how Romans 8:1 relieves our hearts: "There is now no condemnation for those who are in Christ Jesus." So let's be sure we don't cause our husband or wife to feel condemned.
How often do we do little things that mock or put down our spouse? It's so easy to do, because no one knows better than we do how to hurt our marriage partner—just as we should also know best how to build up and help our spouse.
God has been very gracious to my wife and me through the years, teaching us so many things that we had no right to know. When we were first married we made a covenant together with him, vowing to never say anything to or about the other that would be belittling, or would make each other the butt of a joke. And God has allowed us to maintain that vow through the years.
Openness to change
In John 5, when Jesus met the invalid at the pool in Jerusalem, he asked him; "Do you want to get well?" It may seem a foolish question. He had been an invalid for thirty-eight years.
But it was a valid question. Perhaps the man liked not having to work for a living and the sympathy he got from people passing by. Possibly he didn't want to change. I know of people who are aware of problems in their life, and yet they refuse to change, for whatever reason.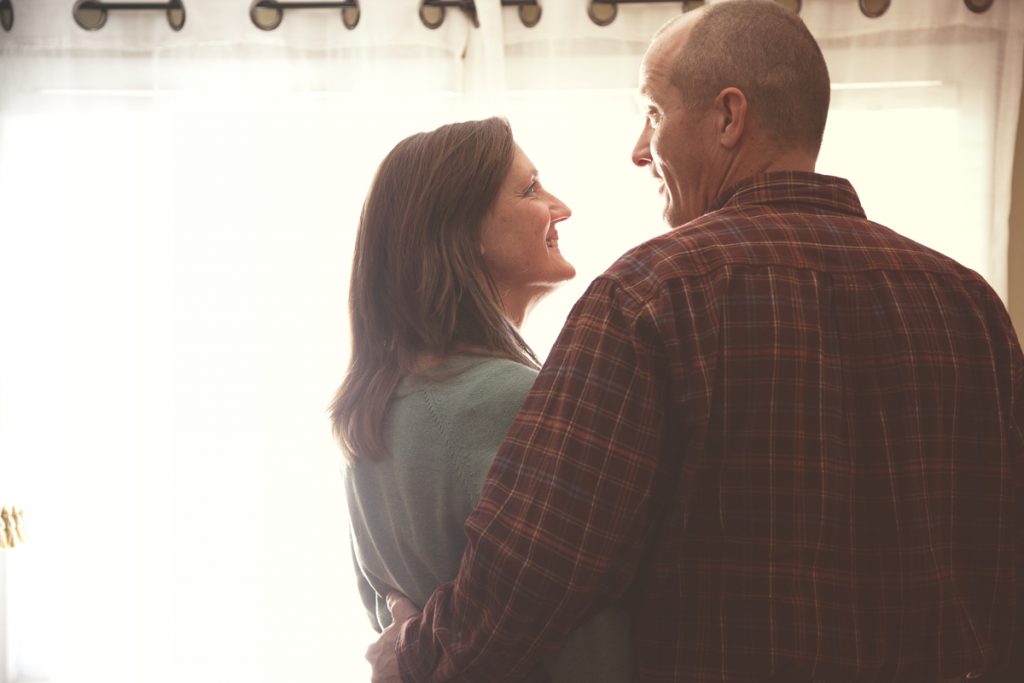 But life is always changing, and we need to change with it. A young man and woman get married, and it's a new experience for them. They begin to adapt and to overcome the difficulties and to sort things out, but then a child comes along. Their life changes all over again.
Then another child comes. Soon the children begin going to school, bringing more changes. One by one they grow up and leave, changing their parents' life again. In the meantime, of course, the family has moved two or three times. That's the way life is, and it takes adaptability to live it.
Good communication
Good marriages take a lot of communication. If asked to name their greatest need in marriage, most wives would say they need more time with their husbands just to talk—not about facts, but about how each of them feels, what they're thinking, where they're going, how the children are. We have to make room for those times when we can just talk, face to face.
"Speaking the truth in love" (Ephesians 4:15) includes the aspect of right timing. There may be some things you should leave unsaid now because your objective is the other person's welfare. He or she may not be able to handle what you have to say. Or maybe you know that the two of you have conflicting opinions about an issue—strong opinions—and you don't want to cause irritation. Love can live with that.
But the Bible has a lot to say about settling differences promptly. "Do not let the sun go down while you are still angry" (Ephesians 4:26). Otherwise, you're frustrated. You feel you're right and the other person is wrong, And since the other person won't come to you to be reconciled, you begin withdrawing.
You go to bed and you don't want to make any kind of physical contact lest he or she thinks you're admitting you're wrong. You stay way over on your side of the bed.
You aren't refreshed in the morning because you slept fitfully, And you get up without saying anything at all. As you leave for work you kiss goodbye across the room, and the door seems to slam behind you. You think about calling from work, but decide not to since it wasn't your fault. The rift is getting wider and wider.
That's why Jesus spoke in Matthew 5:23–24 about quickly taking the initiative in reconciliation. He doesn't say it will be easy. I know that in my marriage it took me years to be able to do it. We have to work at it.
Be careful that your communication in this area is upbuilding and not destructive. Most of us know our weaknesses, and it can be frustrating for the other person to whittle away at us because of them.
Do not let any unwholesome talk come out of your mouths, but only what is helpful for building others up according to their needs, that it may benefit those who listen (Ephesians 4:29).
Tenderheartedness
The Pharisees asked Jesus if divorce was lawful, and Jesus answered by quoting the account in Genesis of God's creation of man and woman, and his intention that they be united in one flesh. "Therefore," Jesus said, "what God has joined together, let man not separate" (Matthew 19:6).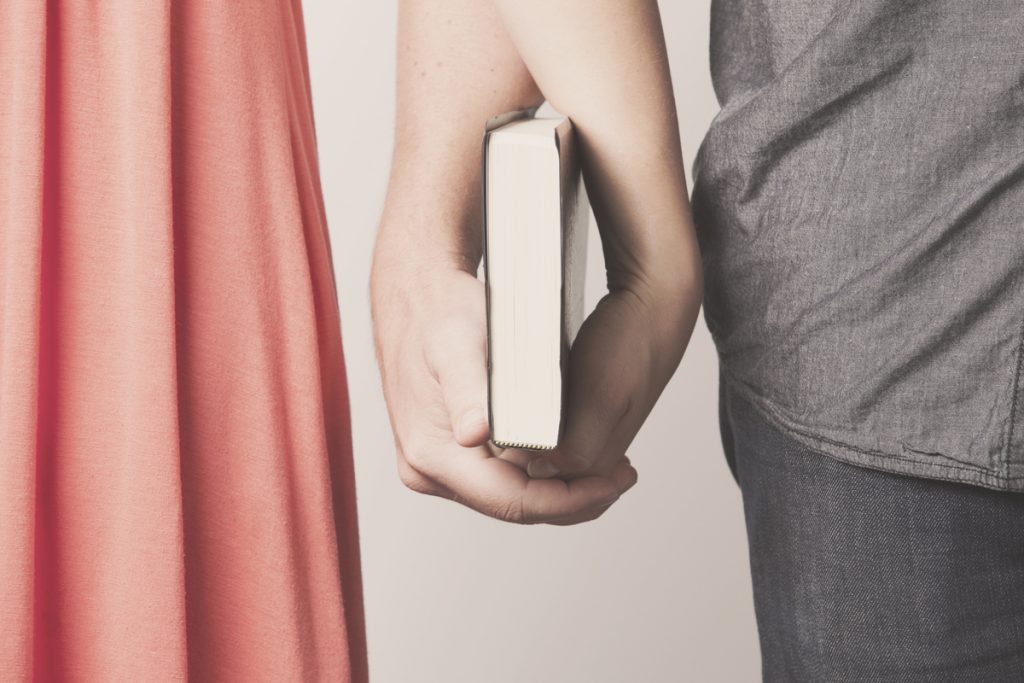 The Pharisees countered by asking why Moses allowed for a certificate of divorce. Moses did it, Jesus answered, "because your hearts were hard."
Hardheartedness is the cause of divorce, a hardening that is not sudden but gradual. And it is rooted in our self-justification and our failure to forgive.
"Get rid of all bitterness, rage and anger, brawling and slander, along with every form of malice" (Ephesians 4:31). What are we to do instead? Paul said in the next verse, "Be kind and compassionate to one another, forgiving each other, just as in Christ God forgave you."
Fulfillment in sex
Examining the Scriptures will show that God's primary purpose for sex is the unity of husband and wife. His second intent is their pleasure, and the third, their procreation.
Sex is beautiful, and God gives the subject one entire book (Song of Songs) in the Bible. He must think it is important—important enough that a husband and wife should talk about it with each other to discuss how they feel, what they think, what works for them and what doesn't.
Paul makes it clear in 1 Corinthians 7:3–5 that we are to provide enjoyment in sex to our marriage partner. So we should learn how to be romantic lovers.
I think married couples should read one book a year on the physical relationship of marriage, as well as one book on marriage in general. But the key, of course, is getting to know more about each other.
Ministry Together
The husband and wife should agree on the extent and kind of ministry involvement they have, recognizing that each of them is an individual with different spiritual gifts. We should not expect each other to do what we aren't gifted to do.
Practical Ways to Improve Communication
Don't assume you know—ask.
Provide an open, permissive, accepting atmosphere.
Use compliments freely.
Pray for each other, and together.
Be willing to disagree, but in a gentle way.
Concentrate on being a good listener.
Build up your mate's self-esteem.
Seek more to understand than to be understood. ("I'm not sure I understand. Could you repeat that?")
When you are wrong or have sinned against your mate, admit it and ask forgiveness. Put into words, "Will you forgive me?" and "Yes, I forgive you."
---
You've been reading from the third issue of Discipleship Journal. Authors Elven and Joyce Smith are coauthors of the marriage bible study Two Become One.