Racial reconciliation. This is a term we're used to hearing—but we rarely see positive results from discussions surrounding it. The words racial reconciliation usually trigger greater chasms of division rather than healing, repentance, and togetherness.
I'm going to state a hard truth: God's people, representing so many different ethnic backgrounds, seem just as divided as the world around us. Because of this, I have serious issues with how the American church has engaged in the work of racial reconciliation.
Yes, I believe in the full power of the gospel, which, when put into in action, produces evidence that Jesus' redemptive work on the cross is for people from every ethnicity, gender, and social class. I believe that all those who embrace Him as Lord are made part of the one, new humanity He has created and is building.
But my hesitation comes down to the terms racial and reconciliation.
First, racial indicates that there is more than one race, which I see directly contradicting God's Word. And reconciliation implies we're trying to get back to what we once had—which means that at one point, the various ethnicities within the United States were at a point of conciliation. To me, both terms are misleading, and operating without the fuller perspective means we're dedicating effort, resources, and time to a work that is not supported in Scripture or even a historical fact. If we're focused on the wrong things, the healing we seek will never be accomplished! That's why I believe that we in the American church should reframe the conversation around our efforts toward ethnic conciliation.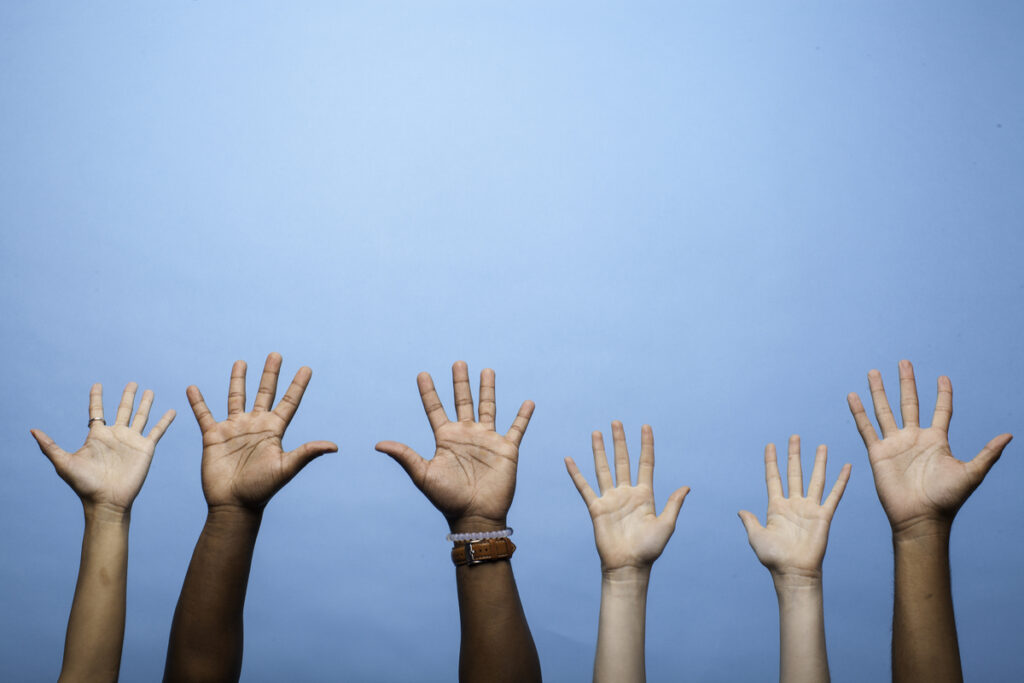 Ethnic conciliation is accomplished when we affirm (not ignore or idolize) the ethnic heritages of every human being and seek to remove animosity, distrust, and hostility from our interpersonal relationships. I believe that the only people qualified to take up the holistic work of ethnic conciliation are those who follow Jesus—because we are the only ones who have experienced both conciliation and reconciliation (2 Corinthians 5:17-20; Ephesians 2:11-22). Jesus' finished work has not only reconciled us to God but has also brought us—from all different ethnicities—into one family! In Jesus alone, the nations have conciliation.
Jesus has sent His followers on a global mission to make this reality visible. The church has been equipped by God with His Word and the Holy Spirit to embody ethnic conciliation as a method of both evangelism and discipleship. When the watching world sees believers from every nation, tribe, and tongue working through the tensions of life together, nonbelievers will witness a beautiful example of ethnic conciliation.
However, what has happened for hundreds of years inside the American church is the opposite of Jesus' mission. We have refused to tear down human-made walls of segregation that have divided us from one another. Because of our stubborn unrepentance, the world has walked all over our witness.
It's time for us to reestablish a credible witness on behalf of our risen Lord. Let's step back from our status quo approach of reluctantly engaging in arguments regarding "issues of race" inside the church. Just as my wife and I need to sit down and actively listen to each other list contributions and solutions to our unresolved issues, the family of God must do the same in our divisions. We must engage with a fresh perspective that reflects Jesus' rule over the ethnic tensions present inside His own house. And we can begin by digesting the terms ethnic and conciliation.
Conciliation takes place when conflicting parties overcome their animosity, distrust, and hostility  to operate as one united group. When I speak about ethnic conciliation, I'm often asked, "Why do away with the term reconciliation when it's a gospel term?" But the term reconciliation actually furthers my case for conciliation. Before the Fall, the entire human race (in Adam and his wife) were in a state of conciliation with God. There was no animosity, distrust, or hostility.
In the Fall, sin separated the entire human race from God. During our separation, because of our sin, animosity, distrust, and hostility came between our entire race and God. Through the redemptive work of Jesus, every human who embraces Jesus as their Savior is reconciled to God. But reconciliation cannot take place without conciliation—and the realities of our history means that conciliation has never taken place in United States of America, let alone in American churches en masse.
(continue reading this free chapter excerpt from Intensional).
---
You've been reading with D.A. Horton from his new book- Intensional: Kingdom Ethnicity in a Divided World. Get the book or keep reading with a free excerpt here. D. A. is a Mexican-Choctaw-American church planter and speaker who engages with the tensions between our racial realities and the truth of the gospel. He currently serves as an Assistant Professor of Intercultural Studies at California Baptist University and pastor of Reach Fellowship in Long Beach, CA.