I want to grow in what the ancient men and women of faith often called "union with God"—that state of being where God is so present to and alive in us that it is difficult to know where God ends and we begin. Where by grace we grow into "God-likeness." Where we become like the burning bush of Exodus 3—on fire with glory, but not consumed. Burning but not burned up . . .
"Glory" was one of the apostle Paul's characteristic ways of talking about this state of being. Addressing a group of believers in the ancient city of Corinth, he wrote:
We all, who with unveiled faces contemplate the Lord's glory, are being transformed into his image with ever-increasing glory, which comes from the Lord, who is the Spirit.[i]
I love that. Paul is saying that as we face the living God, something profound happens to us—we are transformed into his image, his likeness, with glory that always increases and never stops. Ever. We keep changing and expanding both to look more like God and to contain and display more of his glory.
There's a story told in The Sayings of the Desert Fathers that illustrates this dynamic beautifully. Abba Lot said to Abba Joseph, "Abba, as far as I can I say my little office I fast a little, I pray and meditate, I live in peace and as far as I can, I purify my thoughts. What else can I do?"
In answer to Lot's question, Joseph "stood up and stretched his hands towards heaven." As he did so, "his fingers became like ten lamps of fire" and he said to Lot:
If you will, you can become all flame.[ii]
"All flame." Christianity insists that the destination of the human life is glory. God's glory. Surrendering to the work of the Holy Spirit, we can become aflame with the love and goodness of God. We can be holy as he is holy.
I've seen it with my own eyes. I'm sure you have too. One of the great joys of growing up in the church is that, for all the ugliness I've seen, I've also been witness to the lives of people who were marked by undeniable goodness, beauty, and others-preferring, ego-abandoning, utterly humble and hopeful holiness. People who made knowing God their highest aim in life and became radiant as a result. People whose wisdom and virtue and compassion and joy routinely left me inspired and provoked—that my own life would similarly reflect God's glory.
In the church of my childhood we often said that "God is no respecter of persons." I still believe that. I do not think that this is the special call of a select few. Or that God makes it easier on some than others. I think this is on the table for all of us. I believe that in my bones. We—all of us—can know God. We can, like Jacob, see him in the stuff and substance of our lives. In all the struggle of being human, we can recognize that at the depth of it all, what—no—Who we are really "struggling" with is God. And we can be changed by it all, to look more like the God in whose image we are made, who calls us into glory.
---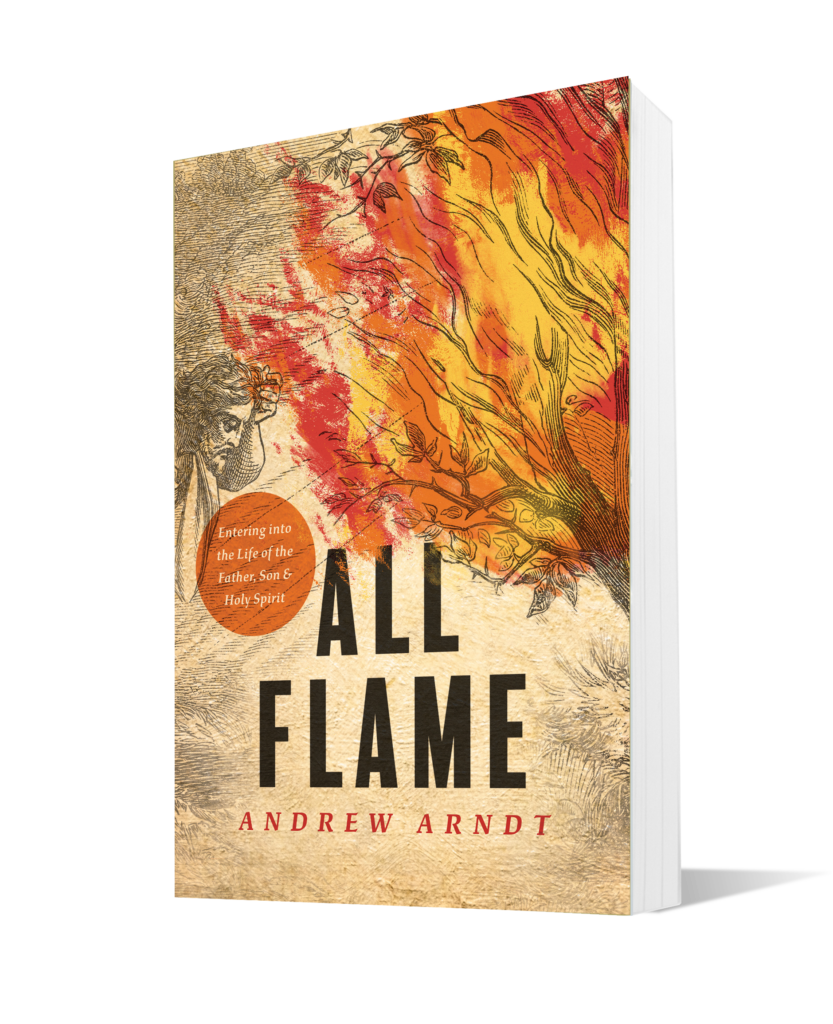 Sources
[i] 2 Corinthians 3:18.
[ii] Benedicta Ward, Sayings of the Desert Fathers (Kentucky: Cisterian, 1975), 103. An "office" was a form prayer that many of the ancients used, and many people still use today, as a help to prayer.