4 Tools for Discipleship
"Go and make disciples" is the last command that Jesus gives us before leaving his disciples. It is a call that the Church has been framed around for centuries. But, it is not an easy thing to do! Here are some discipleship tools to get you ready to be sent out.
The Design for Discipleship Bible study series has been the best-selling discipleship course for over 25 years. Recently updated with interactive, discussion-prompting questions and quotes from Christian leaders, it can be used on your own or in a small group. This Bible study will give you insight and encouragement to help you grow in Christ and help others do the same.
The 2:7 Series is discipleship training with a proven track record. Each installment leads participants through the fundamentals of discipleship to strengthen their walk with God. Biblically rooted and practically focused, these discipleship books develop disciples who experience long-term, life-changing results. Each book includes
Bible studies to ground your faith
Bible-reading practices to foster consistent habits
Helpful illustrations to inform your outlook
In-depth teaching on evangelism and prayer to grow a vibrant faith
Scripture memory guides to make God's Word your own
A Woman's Journey of Discipleship is more than a Bible study series; it is a process through which women learn how to walk daily with the Lord and pass on to others that same disciplining vision Jesus gave His disciples.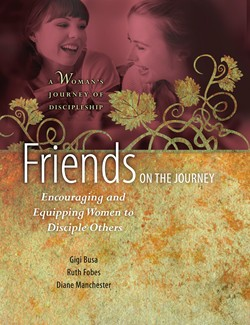 By reading from four separate places in the Scriptures every day, you will get a better grasp of the unity of the Scriptures. And you can begin at any point of the year. Includes 25 days' worth of readings per month and several "free" days.
We hope and pray that these tools will help you as you "go and make disciples". To learn more about discipleship, check out The Disciple Maker.