Our Christmas Gift Staff Picks
Our Christmas Gift Staff Picks
This year, our team wanted to share some of their top gift picks. Read on to see what our staff members suggest!
---
Don, Publisher
The Other Side of Infamy: My Journey through Pearl Harbor and the World of War 
With the recent passing of George H. W. Bush, I have recognized that the Greatest Generation is disappearing—but their story and contribution to our nation must not be lost. This memoir captures the realities of war but also the tenacity of a generation rooted in a love for country and their God.
---
Robin, Senior Manager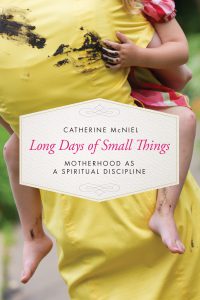 Long Days of Small Things: Motherhood as a Spiritual Discipline 
This is my go-to gift when I drop off a meal to a mom who just had a baby. It meets her in the thick of sleepless nights, skipping showers, and picking up toys, and says, "You're enough."
---
Whitney, Product Development Manager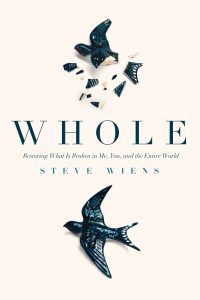 Whole: Restoring What Is Broken in Me, You, and the Entire World 
It's always refreshing to find a book that deals so honestly with the reality of brokenness. Steve Wiens is able to navigate beautifully within that honesty to bring us a hopeful vision of our own humanity in the image of God.
---
Linda, Sr. Marketing Manager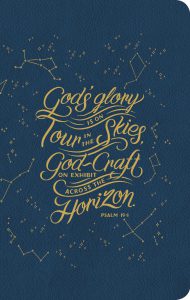 The Message Compact, starry sky edition 
My go-to gift this year, especially for adulting nieces and nephews. When they find themselves far from family, God's Word is there ready to guide them.
---
David G, Marketing Manager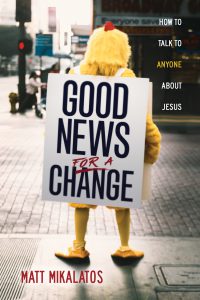 Good News for a Change: How to Talk to Anyone about Jesus 
"Doing Evangelism" can seem intimidating or forced. Matt Mikalatos, with his unique blend of humor and wisdom, shows how evangelism is not a chore, but an opportunity to share a well-translated message to a friend. It's encouraging and practical for genuinely sharing the love of Christ with others.
---
David Z, Senior Acquisitions Editor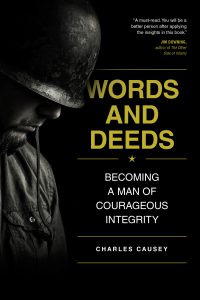 Words and Deeds: Becoming a Man of Courageous Integrity
My guard usually goes up when someone tries to talk to me about integrity. But with Words and Deeds, my guard went straight down. This book models integrity even as it calls us to it—and, with its helpful assessment tool, makes the path easier to travel.
---
Jeff, Publisher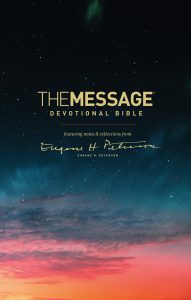 The Message brings the scripture alive for me in fresh, new ways I never knew possible. And in this devotional, with Eugene Peterson's very poignant, thought-provoking, and illuminating insights, I feel like I'm sitting down with—and learning from—Eugene in a very personal moment together. My day is simply not complete without my daily time with this devo.