The Five Spheres of Life
The Five Spheres of Life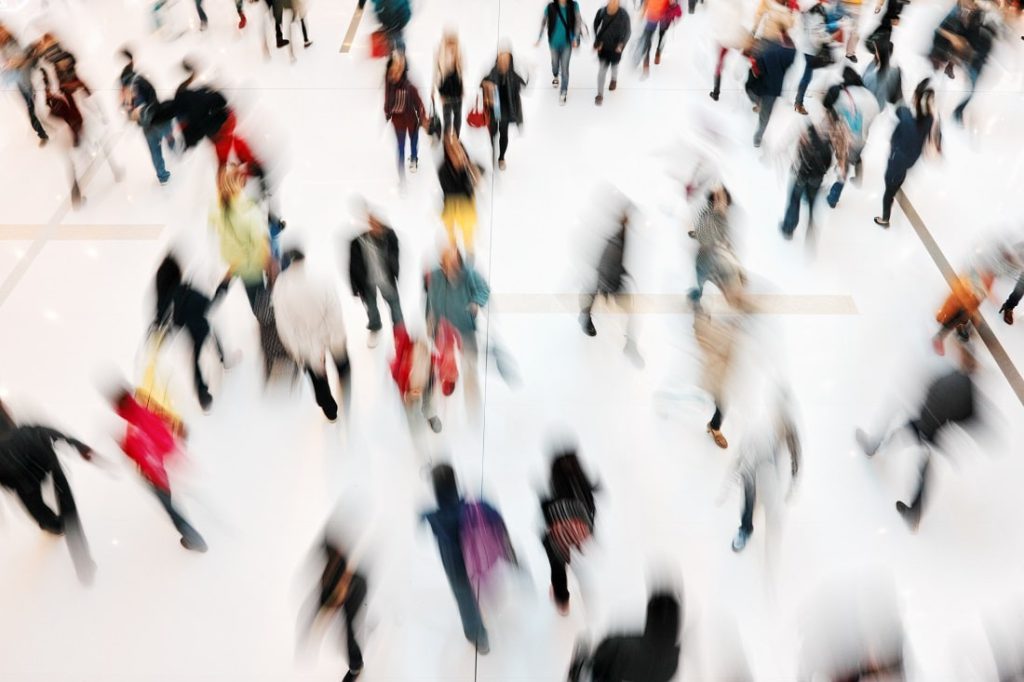 It may be helpful to think of your life in a few specific spheres. We can live more intentionally when we name those spheres. It may be that we already devote time and energy to those places, those dimensions of our lives. Or it may be that in naming these spheres, we recognize that we are not devoting the time and energy we should to those places.
We're going to focus on five key spheres—prayer, rest, renewal, relationships, and work—that require our attention and investment if we want to live a more purposeful and abundant life.
Prayer
Prayer isn't simply one sphere of life, or one category or compartment. The intentional life begins and ends with the Father, Son, and Holy Spirit, who sustain all things. Prayer is foundational to life, and it takes many forms. Some different ways to pray include:
– psalm praying
– using the P.R.A.Y. acronym as a guide
– silence
Whatever season of life you find yourself in, pay attention to what God is up to in your life. Keep revisiting and refreshing your practices of prayer. Holly and Glenn Packiam dig into prayer practices further in chapter 4 of The Intentional Year.
Rest
Sabbath is not something to achieve. Sabbath is when I remind myself of who God is and who I am as his beloved child.
Sabbath rest can look quite different for each of us. When we consider what we want to include in a Sabbath day, we also consider things we need to cease from.
Holly Packiam says this: "For me, a perfect Sabbath would include elements of solitude, reading and reflection, nature, and play with our family. It would mean ceasing from the regular work I do during the week, such as housework, most cooking, my kids' education, and pastoral ministry.
"I frequently see or think of things that need to be done, and it's tempting to work on them rather than stopping for rest. Instead, I've learned to enter them in my to-do list app to get them out of my brain so I can fully settle into a Sabbath rest."
The Packiams offer lists to help you plan your Sabbath rest in chapter 5 of The Intentional Year.
Renewal
Of all the things we're intentional about, we easily forget to be intentional about our own renewal. It's also easy to overlook some of the most basic pathways of renewal. For example, you might build a daily walk into your week or set aside thirty minutes every evening to read. Remember, the habits that stick aren't about goals but about an identity.
Make a list of some of the ways you experience renewal. Then decide when to test them out, even if it's only for a few weeks. Revisit your list periodically and refine it. This list will be helpful later as you build a schedule for your intentional year.
Being intentional about renewing ourselves physically, mentally, and emotionally is essential. It's difficult to be intentional about anything else if we—our bodies, minds, emotions, and more—are deteriorating and diminishing.
Chapter 6 of The Intentional Year offers a few recommendations for ongoing renewal in your life.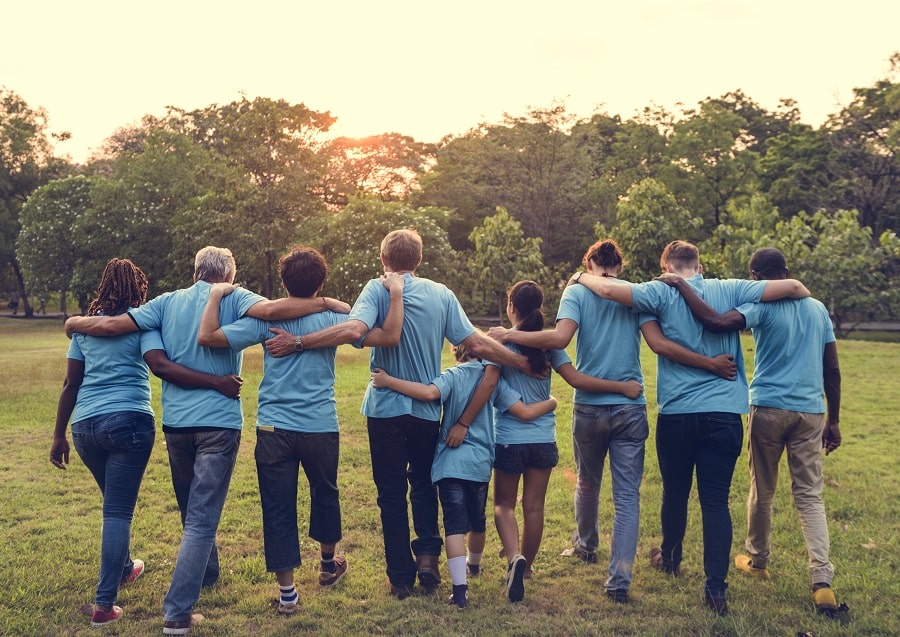 Relationships
Each of us has a limited relational capacity—which is why we need to be intentional about which relationships to invest in during a given season or year.
How do we know which relationships to prioritize? What would that even look like?
Glenn Packiam says this: "When Holly and I started doing our retreat each year, we began to incorporate a time of praying and talking about which relationships the Lord might be leading us to invest in more. To help us identify these investments, we look at our relationships in terms of concentric circles of increasing size.
"Once we've sketched out these circles, we then discuss ways we can connect with the people in our lives. Connecting includes things like dates with each other, one-on-one time with the kids, monthly meal groups, quarterly retreat days with friends, overnights with each other, vacations with the family, and more."
The Packiams share their concentric circles of relationship and more in chapter 7 of The Intentional Year to help you prioritize the relationships that God has placed in this season of your life.
As part of this series, we invite you to download 7 Questions for Reflecting on Your Relationships.
Work
God created us to act with purpose in the world. And because of that, the way we work and the way we think about work have deep implications for our spiritual lives. The truth is, all of us can adjust the way we think about work.
God calls each of us to collaborate with him in cultivating and caring for his creation. That calling is found at the intersection of God's glory, the world's good, and our joy.
We can live out our unique callings in many different ways through the experiences, gifts, and passions God has given us. In each season of life, we discern our callings by taking steps of faith and faithfulness, practicing diligence and intentionality. And in the end, what we hope for is that by the grace of God, we will hear the Lord say, "Well done."
In chapter 8 of The Intentional Year, Glenn and Holly Packiam help you reflect on why you work, what work you choose to do, and how you go about it.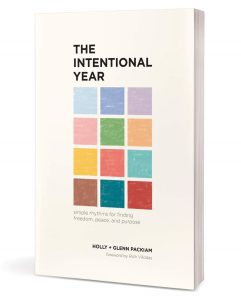 Are you ready to stop living reactively and feeling emotionally exhausted? Do you want to experience freedom to invest time and energy into the people you value most? The Intentional Year is your guide to living into the purpose you were made for. With stories, practices, and a road map to intentionality, Holly and Glenn Packiam will guide you into the simple, sustainable, life-giving rhythms of an intentional life.
This isn't just about aspirations or self-improvement—a flourishing life is tangible and possible. It's time to live into the purpose you were made for.
SPECIAL OFFER!
Preorder The Intentional Year at your favorite bookstore and send your proof of purchase to navpressbooks@tyndale.com. We'll send you a code to download the audiobook for FREE so you can start listening right away! (The PREORDER NOW link below allows you to buy from one of our retail partners or from navpress.com.)
Thank you for journeying with us in this short series on The Intentional Year. We hope that it leads to a life that is in closer rhythm with God. May you experience freedom, peace, and purpose in 2023!