October 3, 2016
Go Where Your Best Prayers Take You
Go Where Your Best Prayers Take You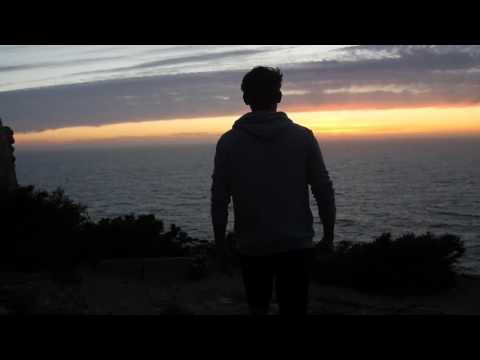 The video above depicts Pete Greig at Cape Saint Vincent.
May Dirty Glory Sow a Little Mischief In Your Life
It is disheartening to observe how rarely anyone teaches thoughtfully about prayer, in spite of the fact that it features, in one way or another, on almost every page of the Bible, and it was the one area in which the disciples explicitly asked Jesus for training.
But I Thought that's What We Were Doing
You probably remember that embarrassing occasion when the disciples prayed for a boy suffering terrible epileptic seizures, but it didn't work. Presumably he suffered a seizure right there in front of them as they were praying—how else could they have known that he hadn't been healed? It would have been humiliating for the disciples, and heartbreaking for the boy and his dad. But then Jesus returned from the Mount of Transfiguration and healed him immediately, explaining to his red-faced followers that "this kind can come out only by prayer" (Mark 9:29). It's easy to imagine their indignation. What did he think they'd been doing out there? Hadn't they been praying too? Didn't their prayers count?
In this dramatic encounter we see that some people's prayers at certain times can be more powerful than others. Not all prayers carry the same weight. We may recoil from such an apparent grading of intercession, and yet we know this difference to be true in our own experience. Who hasn't found their faith levels heightened after a particular time of spiritual retreat or blessing? Who doesn't know at least one faithful old saint whose whispered prayers can shift things that entire stadia of young zealots can merely tickle?
Lord, Teach Us to Pray
We are living at a remarkable time of vast, global mobilization in the realm of intercession. Prayer initiatives proliferate in the West and especially in the developing world. Crowds gather in auditoria or online, just to pray. At such a time it is important to remember that God's hand is not overpowered by a certain critical mass. Revival is not awaiting one more stadium rally, or one million more hours of intercession, or—dare I say it?—one more 24-7 prayer room. The pressing need in an age like our own, when so many people are praying so much, is not for greater activity but for greater spiritual authority.
It is urgently important that we learn to partner with God in prayer, yet our pulpits and platforms remain predominantly silent about how to pray and why. Contemporary seekers are therefore still coming to Jesus with that ancient request: "Lord, teach us to pray" (Luke 11:1).
That is why—if our mission to this culture is to be more than a marketing campaign; if our acts of Christian mercy are to be anything more than well-meaning social work; if our churches are to be something other than religious clubs; if our voice is to ring out with the authority of prophetic dissonance in contemporary culture; if miracles are to multiply; if the gospel is to be preached "with signs following" (Mark 16:20, kjv); if the kingdom of God is truly to be "not a matter of talk but of power" (1 Corinthians 4:20); if our faith is to be a real, deepening, conversational relationship with the living God—we must discover how to pray.
Prayer Works and Is Worth It
My other reason for telling these stories is to inspire you to seek God with renewed passion. Knowing how to pray is less important than wanting to do it. My aim, therefore, is to recount our experiences in such a way as to remind you that prayer works and that it is worth it in the end. That's why I set out to describe the first five years of the 24-7 journey in Red Moon Rising, which has had such an unexpected impact. But our thinking has inevitably moved on since I wrote that book, and so have the stories of answered prayer which have, if anything, been even more amazing than those we experienced during those first five years. We have often been left shaking our heads in utter wonder at the ways God answers prayer. In the pages ahead you will find a few miracles that might just fry your noodles.
But if this is a glory story, it is a peculiar kind of glory, mostly touching down in broken places and messed-up people who rarely feel as spiritual as the story makes them sound. I've tried to be honest, therefore, about the wonder of the journey as we've prayed non-stop since the start of this century, but also about the struggles, the simple, bare-knuckle questions with which we have often been forced to wrestle.
And so I'm here now, pulling up a chair, grinning like a maniac, saying, "You'll never believe what's been happening." And I'm planning to keep right on yarning at you, telling you stories, throwing you thoughts, until eventually you beg me to stop. Until you throw up your hands and cry, "OK, OK! I get the point. I hear you, Pete. Quit talking about it and let's start doing it. Cut out the middle man! Let's pray!"
My Prayer For You
God my Father,
since you love us too much to leave us as we are;
Jesus my Lord,
since you live to intercede for us;
Holy Spirit,
since you are praying for us now with groans beyond talking;
lead us out onto the wild frontiers of faith.
May Dirty Glory sow a little mischief in our lives.
May these simple stories wake us up,
May they rub salt on our lips and defibrillate our hearts.
May our desire for your presence begin to erupt beyond the predilections of current circumstance.
May the frameworks of normality begin to feel intolerable.
May we be compelled to wonder again, to innovate, to rage against injustice.
Pete Greig
Guildford
Pentecost, 2016