Overcome Barriers to Joy, Peace, and Rest
Overcome Barriers to Joy, Peace, and Rest
God has given us the Holy Spirit to depend on—to guide, strengthen, and use us. But what does it mean to depend on him? Many feel they've been let down, disappointed, and rejected by God. They've experienced pain, sorrow, and hard times. So now they find themselves cautious, fearful, and often fiercely independent. God offers another way to live, free from worry and anxiety.
When we live in God's grace, we have the opportunity to bear fruit. Are you confident in God's love, his provision, his will? What things are still holding you back? When we accept the Holy Spirit into our hearts and practice trust and reliance on him, we experience new understanding and clarity. The foundation of truth has been laid for us in the love, grace, and mercy of a generous God. The truth is that God is with us no matter the circumstances. And joy, peace, and rest are yours when you let go and surrender to that truth.
The Bible offers numerous Scriptures proclaiming God's love, patience, and faithfulness toward his people. Below are a couple of passages along with insights from beloved author, scholar, and pastor Eugene Peterson.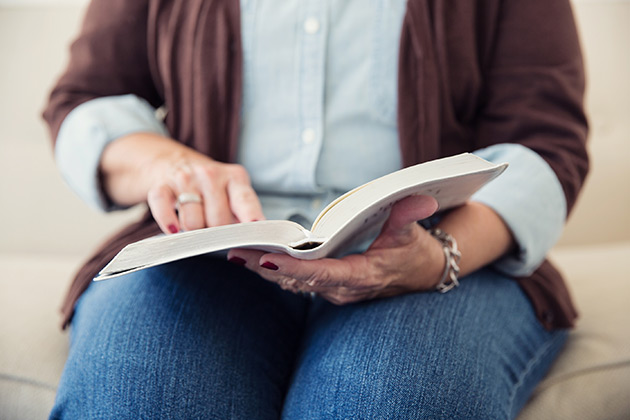 It Begins with New and Overflowing Life
Acts 19:1-4 (MSG)
Now, it happened that while Apollos was away in Corinth, Paul made his way down through the mountains, came to Ephesus, and happened on some disciples there. The first thing he said was, "Did you receive the Holy Spirit when you believed? Did you take God into your mind only, or did you also embrace him with your heart? Did he get inside you?"
We've never even heard of that—a Holy Spirit? God within us?"
"How were you baptized, then?" asked Paul.
"In John's baptism."
"That explains it," said Paul, "John preached a baptism of radical life-change so that people would be ready to receive the One coming after him, who turned out to be Jesus. If you've been baptized in John's baptism, you're ready now for the real thing, for Jesus."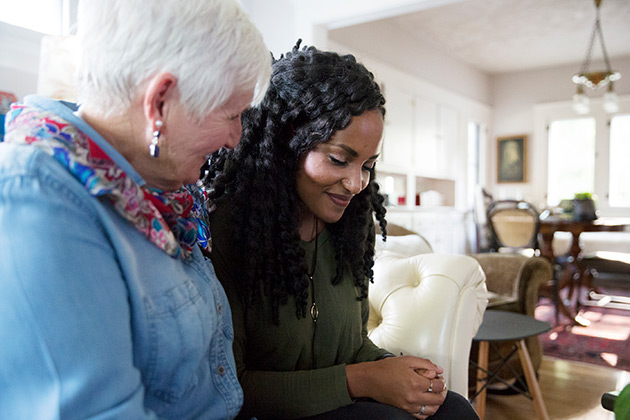 Insight
The term Holy Spirit was the church's way of talking about the life-giving presence of God in people. The word for "Spirit" in Greek means "wind" or "breath." Breath was the sign of life in a person. When the Holy Spirit comes into us, we're filled with new life, and that life spills out over everything. That's what was happening in this text. New life was springing up all over the place. People were alive in ways they had never been before, and they were irrepressible in talking about it.
Reading and talking about this fills me with encouragement and excitement. This is us. We are in the same situation. We're all candidates for receiving the same Holy Spirit. And the same thing will happen to us—this new life, this new and overflowing life.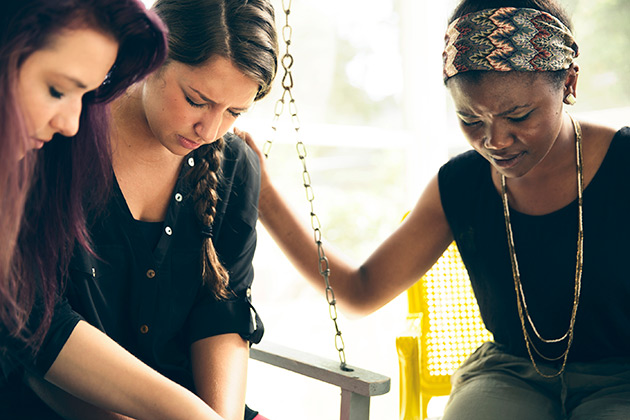 Everything Depends on God
Hebrews 4:1-2 (MSG)
For as long, then, as that promise of resting in him pulls us on to God's goal for us, we need to be careful that we're not disqualified. We received the same promises as those people in the wilderness, but the promises didn't do them a bit of good because they didn't receive the promises with faith. If we believe, though, we'll experience that state of resting. But not if we don't have faith.
Insight
The concept of rest is central to living the Christian life. Two things happen when we rest. First, we understand where we've come from. And second, we understand where we're going. When we rest, we look back and see how God has providentially led us along the way, how he has protected us and provided for us.
If, however, we're immersed in the present, preoccupied with the pressing issues of everyday life, we'll never see his providential care for us. If we don't enter into the rest that's both symbolized and experienced in our Sunday worship, our lives will become cluttered, and that will keep us confused.
We often labor under the illusion that everything depends on us or on those around us. But it doesn't. Everything depends on God. And this is the great lesson that rest has to teach us.
---
Enjoy the surprising clarity of God's Word in The Message Bible, including two new large print editions, copyright 2019. If you or someone you love needs larger type, these Bibles, with their one-column layout and satin ribbon, would be a beautiful addition to anyone's Bible collection.
Insights, including "It Begins with New and Overflowing Life" and "Everything Depends on God," were written by Eugene Peterson and published in The Message Devotional Bible, copyright 2018.