Final Week: Let's Learn about the Superpower of Celebration
Final Week: Let's Learn about the Superpower of Celebration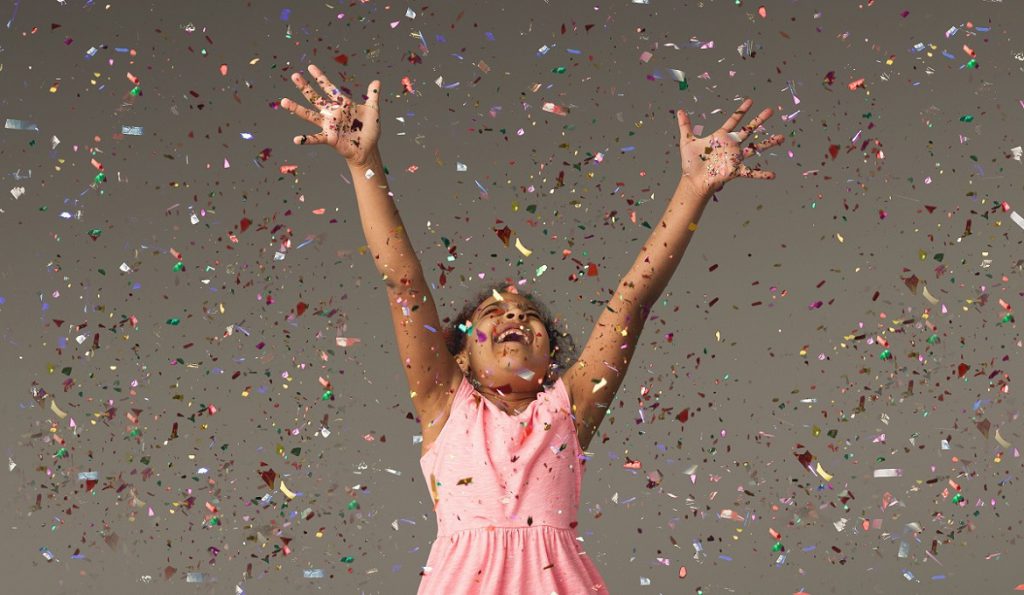 Now that you've learned and have been practicing Tiny Habits for a few weeks, it's time to spend more time mastering the transforming skill of Celebration, which produces the feeling of Shine. You must master this skill because it produces bursts of dopamine—the happiness hormone—throughout your day.
Oh, Baby!
If you've ever spent time taking care of a baby, you know that in a loving, healthy home, celebrating tiny victories all throughout the day is simply how it's done. Just by showing up, new babies move healthy parents and caretakers into the realm of continual Tiny Celebrations and Shine. As soon as that baby first opens his eyes in the hospital room, he blinks and cries, trying to adjust to all those bright lights. He shivers in shock from the cold, and he is startled by the volume and chaos created by his arrival here on planet Earth!
Everyone rejoices, the phones come out, and the picture taking doesn't stop!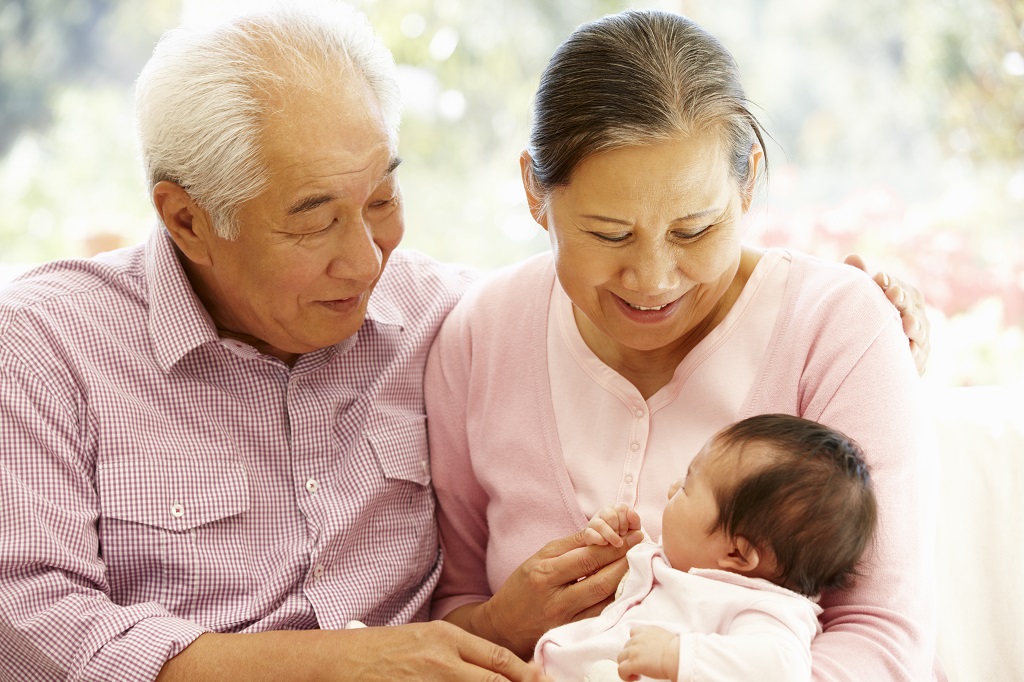 And all the baby did was open his eyes and cry.
Please think about this with me: Close your eyes and imagine the moment of a baby's arrival. This can help you to understand what God's love for you really is like.
> When a baby first latches onto her mother's breast for nursing—Tiny Celebration and Shine!
> He lifts his head all by himself—Tiny Celebration and Shine!
> She rolls over—Tiny Celebration and Shine!
> He holds the bottle all on his own—Tiny Celebration and Shine!
> She takes her first steps—Tiny Celebration and Shine!
> He uses the potty for the first time—Tiny Celebration and Shine!
> She grows a tooth without even trying—Tiny Celebration and Shine!
For babies in healthy families with healthy caretakers, life is filled with tiny milestones, tiny victories, Tiny Celebrations, and wonder-filled days overflowing with Shine! Celebration is a fundamental part of God's design for humanity. Celebration bonds us together and inspires us to create and maintain long-term relational connections.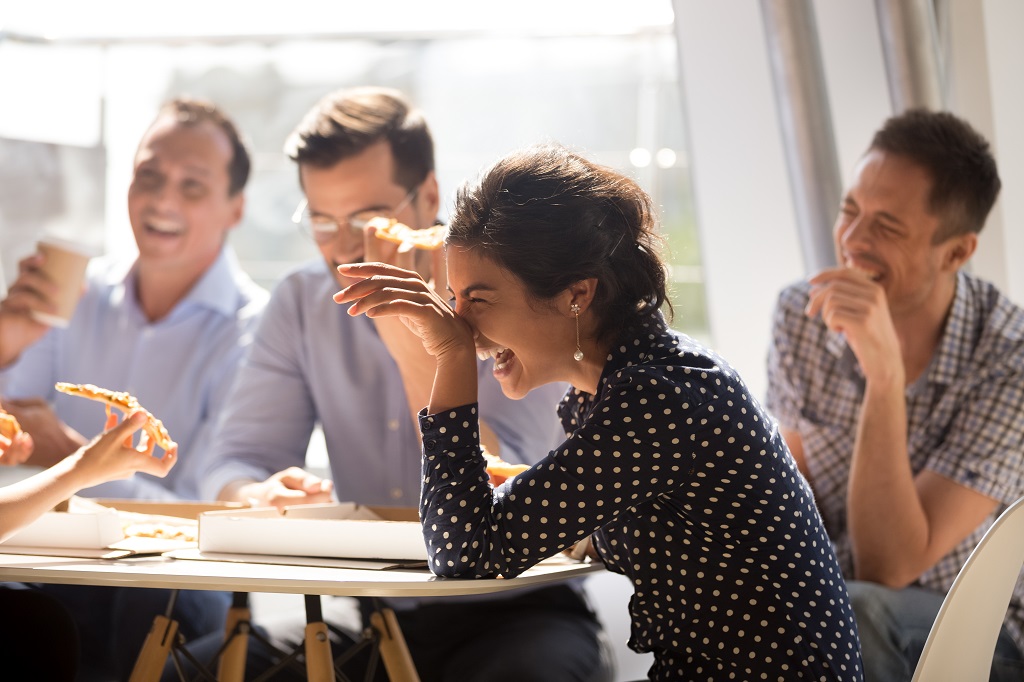 Consider the way that celebrations are at the heart of all of our community, covenant, team, and fellowship experiences. They are as important to humanity as air, food, and water.
Tiny Celebrations and the feelings of Shine they produce can lead to opportunities for you to discover your true potential. This is what all healthy, loving parents want for their children—and God is the perfect parent. The fact that we begin this journey as helpless babies is not an accident or a design flaw. We were made for love by Love, and true love is filled with Tiny Celebrations.
Fun, Free, and Easy!
One of the most important and powerful maxims of Behavior Design is "Help people feel successful." This is one of the ways we help innovators design products, systems, and services that work for good all over the world in every cultural context. When people feel successful, they stay motivated and often come back for more. The decision to master the habit of Tiny Celebrations will be one of the best choices you'll ever make—it will equip you with simple tools to satisfy this need for yourself. And maybe the best part of all is that Tiny Celebrations are fun, free, and easy!
As you create and succeed with your Tiny Habits, you will feel empowered to take the next tiny step toward sustained joy. My Behavior Design mentor, Dr. B. J. Fogg, taught me that habits are like seeds. Start small, find the right place for them, and grow them over time.
Think about the parable of the seed.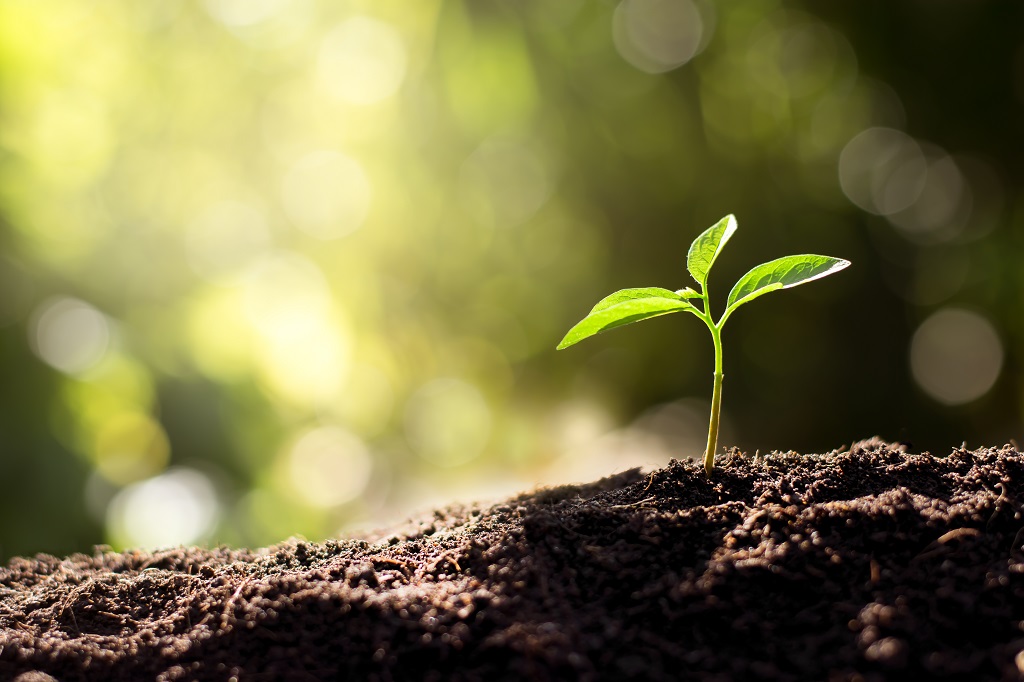 Jesus explained in one of my favorite parables that it's God who provides good seeds. He invites us to receive and sow seeds of love. He does this so our lives will produce good results that help others know what He is like. But depending on the type of soil you are, there may or may not be a good harvest to come. He described some of our soil as rocky, shallow, and hardened. Sometimes we're too busy with worries and too set in our sorrow and self-pity to receive His life-giving seeds and living water.
In many ways, this parable is like a blueprint you can use as a foundation for building your trauma recovery Master Plan. Start by asking the following question:
What kind of soil do I most want to be?
If it's good soil, like Jesus talks about, you'll need to slow down to begin cultivating a heart and soul that courageously faces, accepts, and grieves your losses, heartaches, and regrets in healthy ways. Then you will feel empowered to move toward becoming someone who is in the habit of making healing choices—someone who finds and celebrates what's good, the person in the room who remains fully present and thankful.
Well done! You have almost completed Tiny Habits for Your Healing Journey!
Always remember the Tiny Habit formula:
ABC: Anchor, Behavior, Celebration
Now is the perfect time for a Tiny Celebration!
Maybe stand up, raise your hands to heaven, smile big, and say, "I'm awesome!"
Go ahead and celebrate this fine and courageous work you've done to slow down and take this tiny step toward joy.
Below are a few of my favorite tiny ways to celebrate and wire into my brain a new Tiny Habit toward recovery. These are just a few—there are hundreds and even thousands more!
Do a quick fist pump and say, "Thank You, God!"
Smile and give yourself a hug.
Raise your arms and say, "Today is a day of victory!"
Turn both palms up and say, "Thank You, Lord!"
Say to yourself, "I got this, and I'm never alone."
Smile and do a happy dance (standing or sitting).
Take a deep breath, smile, and put your palms together in gratitude.
Lift your head high and smile.
Smile and say, "Well done."
Recruit a child to do a quick happy dance with you. (The younger the better, because they're experts at Tiny Celebration happy dances.)
These are just a few examples—you'll want to come up with the healthy Tiny Celebrations that work best for you.
Notice how several of the celebrations include smiling. One of my favorite studies on depression recovery focused completely on the power of intentional smiling for set periods of time. Even participants suffering from severe depression showed improvements when they simply smiled and were silly in the mirror for set times every day.
Don't worry if you don't get it right on the first try. Always celebrate every attempt. Yes, it's a participation award, but this practice is powerful when done right. As I always told my coding students, don't ever give up—keep on designing toward victory. Please don't ever forget the transformative power of Tiny Celebrations and Shine. Love and encourage that amazing little child inside you who's longing to be celebrated the way that you've always deserved.
As we come to a close, I want to remind you that you are a wonder-filled and beautiful gift from God in a world desperately in need of the one-of-a-kind Shine only you can bring!
Mark your calendar for Wednesday, August 4, 2021. I'll be hosting an Amazon live stream event, Moving from Trauma to Faith. It will be a short talk (under an hour) with lots of time for questions. Come on and join the party!
Learn more HERE.
Let's keep the conversation going.
Instagram: @tiny_habits_for_soul_care; @navpressbooks // #youareworththework #tinyhabitsforyourhealingjourney #tinyhabits