Week 3: Your Tool Kit Will Inspire You and Help Create Shine
Week 3: Your Tool Kit Will Inspire You and Help Create Shine
Tiny Habits invite you to see the truth that you can always take your next good step. Tiny and simple keeps you moving forward, because you always have the ability to take action and do something. This is how, prompted by pain, you created the unhealthy, undesirable habits to numb your sorrow. You felt sadness and took action. Now, using that same prompt of sadness, you can begin creating healthy habits rooted in loving self-care. But first, you need to gather the perfect tools for your recovery.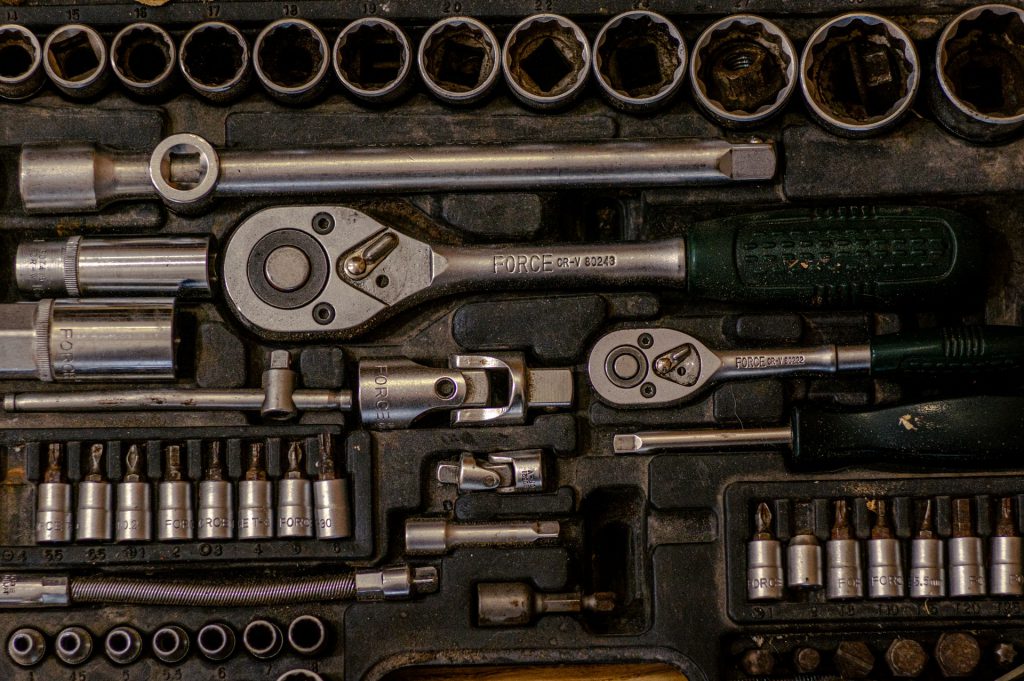 Photo by Elena Mozhvilo, courtesy of Unsplash
I call this the Tiny Habits Trauma Recovery Tool Kit.
This is an actual tool kit you create. It's easily accessed and filled with resources you know will help you keep moving forward. It can be digital or physical or both, as mine is. For a physical tool kit, I suggest a container that appeals to you: a treasure box, a decorated shoebox, a beautiful basket, or even an actual Craftsman metal toolbox. Maybe your tool kit is a trunk at the foot of your bed. You decide what will work best. For a digital version, create a folder and call it something like "My Tool Kit" or "Inspiration and Motivation." Name it whatever you want, as long as seeing it reminds you of the importance of prioritizing your healing journey.
There When You Need It
Just as those who use rescue inhalers for asthma carry what they need for relief and wellness, you will also have access to your tool kit whenever you need it. The tool kit is your place to keep a collection of items that that inspire you and create Shine. The contents will change as you grow and heal.
Here are a few examples of things to add to your tool kit:
Tiny Habit recipes
favorite Scriptures
precious keepsakes
pictures of children
photos of friends
photos of favorite moments
essential oils
favorite childhood toys
inspiring quotations
encouraging affirmations
a journal or voice recorder
stuffed animals
hashtags you follow
(Add your own below!)
__________________
__________________
__________________
How essential are essential oils?
I'm sometimes asked about the essential oils in my tool kit. These are a way to smell my favorite scents every day. Essential oils have been proven to calm the nervous system. They can also serve as a multisensory reminder of how much God cares about every detail of your life. He's the One who knew you'd love that scent the moment He dreamed you up.
If essential oils aren't for you, that's fine. Just be sure to add to your tool kit anything and everything that brings you a spark of joy and creates a feeling of Shine when you see or hold it. It's good to keep the physical toolbox in what I call a sacred space in your home—a space set aside for you to take loving self-care toward recovery.
Get a journal to record your thoughts.
I also highly recommend getting a journal or binder where you can write things down. Think of it as a "captain's log"—a place to record your progress, prayers, and insights along the way. If you're not a fan of writing in journals, you can use your phone or laptop. Even a voice recorder is a good way to process and document your healing journey. On the hard days, having such a log will help you look back or listen and see just how far you've come and how much you've grown. Whether digital or physical, choose whatever journaling method is most convenient for you. And like all Tiny Habit anchors, make sure it fits easily into your existing lifestyle and routine.
Remember my unhealthy ice cream-habit-turned-addiction caused by the prompt of my grief and sorrow?
Every time I felt prompted by my sadness, I would make time in my schedule and budget for bubblegum or cookie dough ice cream. I'd then justify my unhealthy decision and tell myself that I was too busy to eat right—that I'd work on it some other time. After I created my Master Plan with Behavior Design and Tiny Habits, when prompted by sorrow, I'd grab my journal and make a quick note. I would often do this during songs or commercial breaks when I was hosting my radio show. I always wrote something tiny but good.
In other contexts, I would get an essential oil from my tiny tool kit (a scaled-down version in my purse) and take two quick, deep breaths. I then celebrated that decision in a tiny, healthy, loving way to create and enjoy Shine.
Your strategy and tool kit should be perfectly tailored to you and your personal situational contexts. I suggest keeping a tool kit at home and a tiny tool kit for portability.
We don't find it unusual for people to carry their prescriptions with them. Your Tiny Habits Trauma Recovery tool kit is just as important—perhaps even more so, because Tiny Habits shift your perspective toward good (even your perspective on any physical illnesses you may have).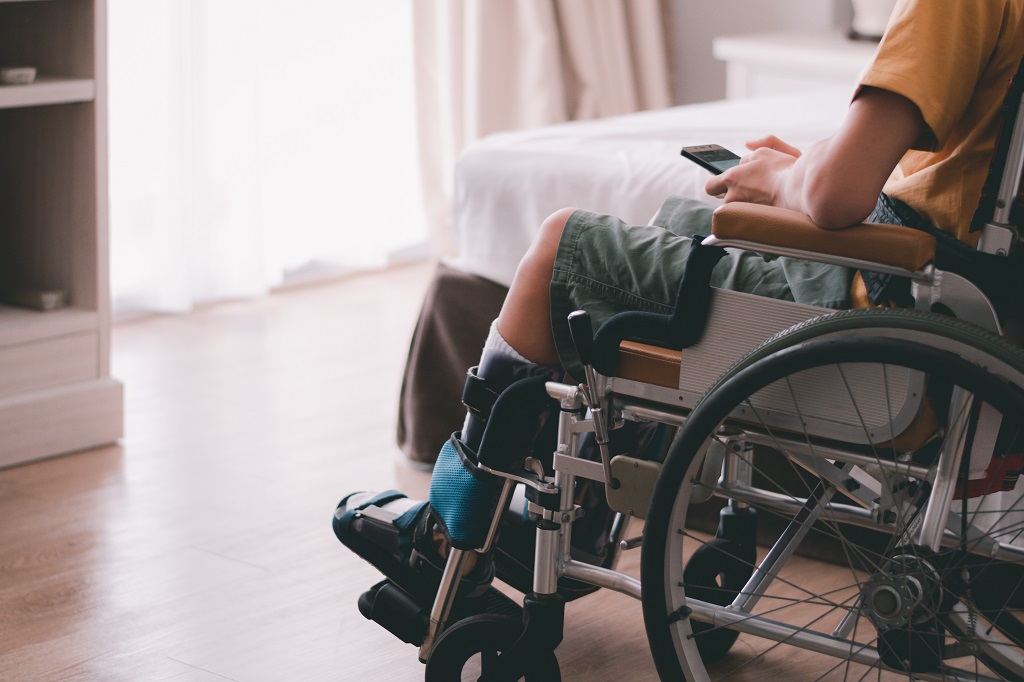 My prayer is that we will shift as a culture to understanding that mental health is a key component of physical health. Recovery is not an optional afterthought, just as resetting a broken or disjointed bone should never be an optional afterthought. I mean, how can you and I justify being angry about abuse and injustice if we continue to engage in abusive, unhealthy, and unloving behaviors toward ourselves?
No one has more influence on you than you. What tiny choice can you make right now to create space and discover what you need? What Master Plan will you create to grieve your losses and keep moving forward?
Activity
It's tool time! Review the list above to spark ideas for your Trauma Recovery Tool Kit. If you have the energy, create two—one for a sacred space in your home and another to carry with you.
Remember to keep practicing your ABCs too!
Please remember to be gracious and kind to yourself, because there will be some trial and error as you learn what works for you. Journaling or voice memos may not be your thing, but think about what will effectively remind you to keep moving forward in your healing journey.
Next week is our final week! We'll dig deeper into my favorite Tiny Habit—mastering the art of Tiny Celebrations. Until then, keep practicing your ABCs. So glad we are doing this journey together.
Mark your calendar for Wednesday, August 4, 2021. I'll be hosting an Amazon live stream event, Moving from Trauma to Faith. It will be a short talk (under an hour) with lots of time for questions. Come on and join the party!
Learn more HERE.
Let's keep the conversation going.
Instagram: @tiny_habits_for_soul_care; @navpressbooks // #youareworththework #tinyhabitsforyourhealingjourney #tinyhabits